Celiac.com 08/20/2012 - People with Type 1 Diabetes (T1D) suffer from celiac disease at rates ranging from 4.4 to 11.1%, compared with rates of 0.5% for the general population.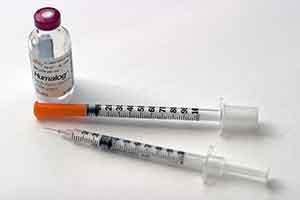 The reason for this connection is due at least in part to the fact that the HLA genotypes DR3-DQ2 and DR4-DQ8 are strongly associated with T1D, while DR3-DQ2 is associated with celiac disease.
To get a better sense of the issue, a research team recently assessed celiac disease in type 1 diabetes mellitus.
The research team included Maria Erminia Camarca, Enza Mozzillo, Rosa Nugnes, Eugenio Zito, Mariateresa Falco, Valentina Fattorusso, Sara Mobilia, Pietro Buono, Giuliana Valerio, Riccardo Troncone, and Adriana Franzese.
The are variously affiliated with the Department of Paediatrics, "Federico II" University, the School of Movement Sciences (DiSIST) at Parthenope University, and the Department of Cellular and Molecular Pathology "L. Califano", "Federico II" University, all in Naples, Italy.
People with T1D rarely show classical severe symptoms of celiac disease. Usually, they have few or mild symptoms of celiac disease, or show no symptoms at all (silent CD).
In fact for T1D patients, diagnosis of celiac disease is usually done by blood screening.
The effects of gluten-free diet (GFD) on the growth and T1D metabolic control in CD/T1D patient are controversial.
There is some debate about whether gluten-free foods have a higher glycemic index compared with to gluten-containing foods; and also about whether gluten-free foods might be be lower in fiber and higher in fat.
Adherence to a gluten-free diet by children with CD-T1D has generally been reported at below 50%, compared with about 73% for those with celiac disease alone. Failure to follow a gluten-free diet is even more common among asymptomatic patients.
The more severe problems of gluten-free diet adherence usually occur during adolescence when non-compliant subjects report the lowest quality of life.
The researchers suggest providing psychological and educational support for these patients.
Source: