Celiac Disease and Gluten-Free Diet Support
---
---
---
---
Follow / Share
FOLLOW US:
SHARE:

Popular Articles
GFD for the Gluten Tolerant: Healthy Cure-All, or Dangerous Fad?
GFD for the Gluten Tolerant: Healthy Cure-All, or Dangerous Fad?
Published 11/15/2012

Unrated
Celiac.com 11/15/2012 - While nobody can argue with the fact that the gluten-free diet is healthier for the gluten intolerant, some people claim that it has health benefits for everyone. There's no conclusive evidence to suggest that it does, but it's also probably not as 'dangerous' as some skeptics might have you think.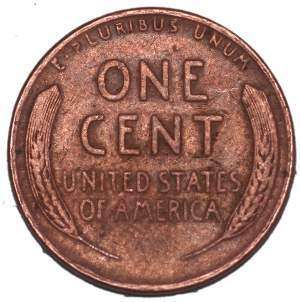 As the gluten-free diet grows in popularity, more and more celebrities are coming out to promote its health benefits. Some, like a Jennifer Esposito and Miley Cyrus, suffer from celiac disease or non-celiac gluten intolerance. Others, like Kim Kardashian and Lady Gaga, don't have any kind of wheat intolerance, but still tout the diet's health benefits (often weight loss).
The problem is that while Kim Kardashian, et al. may be finding success with the diet, there is little scientific evidence to support any health benefits for cutting gluten if you aren't sensitive to it. Everyone should consider the role wheat plays in their diet, but it is a bit premature to be declaring the gluten-free diet a cure-all.
Lately, a growing number of dietitians seem to have noticed this trend, and are advising people to refrain from going off gluten unnecessarily. Dr. Stefanno Guandalini, medical director at the University of Chicago Celiac Disease Center says that "for everyone else, embracing this diet makes no sense" while dietitian Susan Watson advises "So what if so-and-so has found all these health benefits – their health concerns are not necessarily the same as the individual that's reading it or seeing it on TV." In a segment on ABC Nightline, Dr. Peter Green of Columbia University's Celiac Disease Center warned that switching to a gluten-free diet could cause vitamin B and/or calcium deficiencies.
The main argument against a gluten-free diet (and in some instances, a valid one) is that gluten-free foods often contain carbohydrate-rich wheat flour alternatives like rice flour or potato starch. Even Dr. William Davis, author of Wheat Belly: Lost the Wheat, Lose the Weight and Find Your Path Back to Health acknowledges that gluten-free alternatives aren't always healthier, reasoning that they can "send your blood sugar and insulin sky-high, even more so than wheat."
However, it is fallacious to conclude that this means the gluten tolerant would gain no health benefits from switching to a gluten-free diet. Yes, junk food should be consumed sparingly, but there is just as much (if not more) wheat-based junk food around, and many people already base their diets around it. Dietitians who are skeptical of the gluten-free diet seem to be giving advice on the 'if it isn't broken, don't fix it' model of thinking, but the average American's diet is broken, as evidenced by our sky-high obesity rates. Dr. Green is correct: people should be worried about vitamin deficiencies, but a wheat- and sugar-centric diet is likely littered with them.
Dietitians should be advising people to more closely monitor their diets, whether they are gluten intolerant or not, and consider whether some staples in their diet could be replaced with more nutritious alternatives. Wheat is delicious (which is why we eat so much of it), but nutritionally, it pales in comparison to alternatives like buckwheat, quinoa, breadfruit, amaranth and millet.
At the very least, whole wheat is vastly more nutritious than refined wheat. As Susan Watson points out: "if you avoided white bread and white rice, and switched it with whole-grain bread and whole-grain rice, you're getting a way better health benefit than cutting out all wheat." Dr. Davis disagrees with that last clause though, and advises against consuming any form of wheat. He cites its high glycemic index, as well as the way it is broken down, which yields a morphine-like substance that, according to him, makes people crave more wheat.
The bottom line is that dietitians are correct: people should not switch over to a gluten-free diet blindly and assume it will make them healthier. They should, however, consider whether wheat is really necessary as the main staple of their diet when there are many healthy alternatives.
Sources:
Celiac.com welcomes your comments below (registration is NOT required).

Get Email Alerts (More Info)
Article Options
Gryphon Myers
Gryphon Myers recently graduated from UC Berkeley with a degree in interdisciplinary studies, research emphasis in art, society and technology. He is a lifelong vegetarian, an organic, local and GMO-free food enthusiast and a high fructose corn syrup abstainer. He currently lives in Northern California. He also writes about and designs video games at Homunkulus.
View all articles by Gryphon Myers
In Celiac.com's Forum Now:
I will just stick with christopherbean company, the fact the main sales rep I talk to has celiac in the family means a lot, she said they use it all the time. I tested some of the iffiest flavored version grounds for gluten all negative. NOT had any issues drinking all kinds of coffee from their ...
I agree!
Ch88 yes im glad i had the blood test but it was found by accident so bit of a shock when i found out. God knows how long i had it but i always remember as a child suffering from stomach pain alot but back in the eighties it was unheard off! But if you or any other membets can offer advice on w...
Most of the articles you presented were blogs. They focused in one article pushed by the American Chemical Society. The research looked at ground coffee in Brazil ONLY. https://www.acs.org/content/acs/en/pressroom/newsreleases/2014/august/keeping-filler-ingredients-out-of-your-cup-of-cof...
Okay, a positive on thyroid antibodies, but what about the rest of the thyroid panel? That tells more of the story. Is rest of the thyroid panel all in the normal ranges? Is that why you were recommended to take a supplement instead of actual thyroid hormone replacement? Many doctors try a...