And you thought your gluten free diet was difficult... In this unique story, CPT B. Donald Andrasik shares his story of maintaining a gluten free diet while at war in Afghanistan. The daily struggles of his demanding environment are compounded by the hassles and anxieties of needing gluten free food in a part of the world where resources are scarce.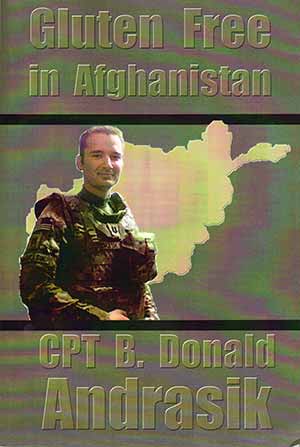 This inspirational journey is one that every gluten free dieter should read. Join CPT B. Donald Andrasik as he chronicles the challenges of eating gluten free in a hostile, and glutenous, environment half a world away.

Note: Articles that appear in the "Gluten-Free Food & Specialty Product Companies" section of this site are paid advertisements. For more information about this see our Advertising Page.