Celiac.com 01/18/2013 - Up-regulation of T-bet and phosphorylated signal transducers and activators of transcription (pSTAT)1 are key transcription factors for the development of T helper type 1 (Th1) cells, and have been found in the mucosa of patients with untreated celiac disease.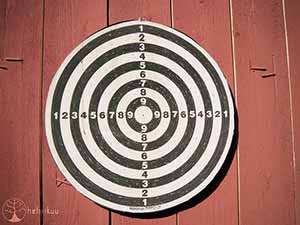 A team of researchers recently set out to determine if T-bet and pSTAT-1 expression in PBMC from celiac disease patients might offer new genetic markers of disease activity.
The research team included G. Frisullo, V. Nociti, R. Iorio, A.K. Patanella, D. Plantone, A. Bianco, A. Marti, G. Cammarota, P.A. Tonali, A.P. Batocchi. They are affiliated with the Department of Neurosciences at Catholic University in Rome, Italy.
For their study, the team used transcription factor analysis to determine whether T-bet and pSTAT1 expressions are up-regulated in the peripheral blood of celiac disease patients, and if they correlate with disease activity.
They used flow cytometry to analyse T-bet, pSTAT1 and pSTAT3 expression in CD4(+), CD8(+) T cells, CD19(+) B cells and monocytes from peripheral blood of 15 untreated and 15 treated celiac disease patients and 30 controls. They also conducted a longitudinal study of five celiac patients before and after treatment with a gluten-free diet.
For their evaluation, the team used enzyme-linked immunosorbent assay (ELISA), interferon (FN)-gamma, interleukin (IL)-17 and IL-10 production by peripheral blood mononuclear cell (PBMC) cultures.
They found that T-bet expression in CD4(+), CD8(+) T cells, CD19(+) B cells and monocytes and IFN-gamma production by PBMC was higher in untreated than in treated celiac disease patients and control subjects.
They also found that pSTAT1 expression was higher in CD4(+)T cells, B cells and monocytes from untreated celiac disease patients than from treated patients and control subjects.
Compared with treated celiac disease patients and control subjects, untreated patients showed increased pSTAT3 only in monocytes.
They confirmed their results using data obtained from the longitudinal evaluation of transcription factors.
From their results, they conclude that flow cytometric analysis of pSTAT1 and T-bet protein expression in peripheral blood mononuclear cells could be useful and sensible markers in the follow-up of celiac disease patients to evaluate disease activity and response to dietary treatment.
Source: