Celiacs Feel Excluded from Social Life
Celiacs Feel Excluded from Social Life
Published 01/21/2013
Rating:
Celiac.com 01/21/2013 - At the end of a long day of class and meetings, Morgan Hembarsky loved to come home to her four roommates eagerly awaiting her to cook their weekly meal together. Immediately when she walked through the door the most important thing to talk about was food, conversation could wait. Was it pasta with marinara and veggies or chicken Parmesan with warm rolls night? "We try to have dinner together at least once a week to catch up," said Hembarsky, a senior at Lehigh University.
The women sat down to a warm meal together and gossiped about their Lehigh University professors' bad jokes and the new romantic comedy in nearby Lehigh Valley theaters.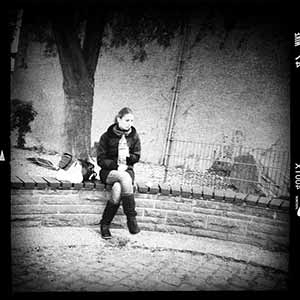 Cooking and chatting: a girl's perfect way to unwind at the end of the day. But days of cooking with her roommates are gone. Early in the fall of 2011 after months of stomach pain, Hembarsky visited a doctor and received the answer to her suffering.
The culprit, celiac disease, which is a condition in which one's body cannot digest gluten and eating it damages the small intestine. Because many of the foods Hembarsky and her friends often used to make contained gluten, like pasta and bread, that meant no more pasta nights with her friends. In October 2011 she gave up foods with gluten, the killer protein found in many grains and flours. Being diagnosed with celiac forced a change to the social calendar. "It's something you learn to live with and you learn what healthy decision you need to make," said Hembarsky. Hembarsky is not alone. For many celiacs in Bethlehem, social opportunities are hindered by dietary restrictions such as not being able to eat a hamburger bun or drink beer at a tailgate because they have gluten. Instead of going out with friends, they cook individualized meals at home. Now with more people being diagnosed as gluten-intolerant or celiac – in fact one out of 133 people in the United States is affected by celiac disease, according to the celiac disease Foundation – the choices of where to buy groceries and whether one should go to a restaurant taking the chance of feeling like a burden are at the forefront of people's minds.
Take Tabitha Echavarria, a senior at Lehigh University, who was diagnosed with celiac last July 1. "The biggest change in my life has been taking charge of my diet," said Echavarria. "I know 100 percent of the ingredients of everything I eat because I most likely made it from scratch. I never eat anything without asking what is in it. " Echavarria said senior year of high school she experienced persistent migraines, numb feet, chest pain and stomach aches – symptoms that other celiacs often suffer as well. After constantly changing her diet hoping to find the trigger to the pain and receiving negative blood tests, she visited every doctor she could find. "The previous year I had cut out bread from my diet 'cause I knew something was wrong," said Echavarria. "Then eventually I just really couldn't eat ever and went to like every different doctor available to figure it out. " Now on a Friday night when her rugby teammates go out to hibachi or Sal's starving for a delicious meal, Echavarria makes herself dinner beforehand so she can still tag along to the restaurant. Going to meals with friends is no longer about the eating, it's about the company. While Echavarria still goes out to restaurants for the social aspect, other celiacs avoid eating out as much as possible.
Three weeks ago, Andrew Bench was sitting at his desk at King, Spry, Herman, Freund & Faul Law Firm in Bethlehem, Pa. , with a stomach ache when he decided to stop eating out as much as possible because of the potential cross contamination. He said many restaurants in the Lehigh Valley have cross contamination even though the waiters told him that the kitchens were being careful. Flash back to when he was diagnosed as celiac a year ago. He described the feeling as a concussion mixed with sinus pressure. Cross contamination could result in the same thing, or worse. Bench recommends Tapas on Main on North Side as a safe gluten-free option. Echavarria likes Red Robin for their protein-style burgers and La Lupita for the corn-based options while Hembarsky prefers salads at Bravo and sushi at Asian Bistro.
While restaurants are introducing gluten-free menus, Bench said that one slip-up in the kitchen can mean hours of stomach pain. Echavarria recalled getting sick after ordering eggs, a naturally gluten-free dish, at a restaurant. Later she found out that the eggs had pancake batter in them. Restaurants may not think about the danger to celiacs by adding gluten to a naturally gluten-free food. "I think what I am most looking forward to in the future is restaurant activism," said Echavarria. "I would just like to have the option of eating with my friends knowing I'm not going to get sick or that I'm not annoying the people that work there. "The Lehigh Valley is embracing the gluten-free movement, slowly but surely.
Wegmans, Giant Food and ShopRite have gluten-free aisles that provide a wide range of options. As he was giving granola samples at Wegmans, Calvin Virgillo, operations and sales at The Granola Factory, recognized a need for gluten-free, nut-free granola, which will be available in 2013. "It doesn't matter how good our granolas if there are people who won't buy it because they're gluten free or have a nut allergy," said Virgillo. With increasing options of places to purchase groceries and dine out, the community is recognizing the gap for this niche market of gluten-free consumers. A day will come when gluten-free diners won't have to worry about missing out on social life because of their diets. Until then, Hembarsky must deal with biting into a dry, hard piece of bread and baking her own treats when she wants to socialize with her roommates. "I think bread is the hardest to be gluten-free because it [the gluten-free version] doesn't taste like bread, but a majority of them aren't that great and they come frozen," said Hembarsky. "But everything else, I feel like you don't have to sacrifice at all. "
Celiac.com welcomes your comments below (registration is NOT required).

Get Email Alerts (More Info)
Article Options
Courtney Buchanan
I am a student at Lehigh University in Bethlehem, Pennsylvania. I have a gluten-free diet and am interested in learning more about the Celiac lifestyle. I've written an article about the difficulties of being Celiac in regards to social life, with a focus on the Lehigh Valley.
View all articles by Courtney Buchanan
In Celiac.com's Forum Now:
Thanks kareng. Yoga is something I've always really loved and I'm pretty sure I'll feel better doing it. I like the flowy kind too, it's almost like a meditation. Slowly sounds good to me. I could put on some quiet music too or do a guided one. Light weights is a nice idea too tessa. It's l...
Is Non-Celiac Gluten Sensitivity and/or Celiac disease really Pellagra in disguise in the 21st Century? Whether to supplement or to not supplement by the Posterboy What to say? What not to Say? So many things to cover. . . yet so little time/room for it in only one post. Let me b...
I would be happy to email you all of my recipes that I've collected over the last 5 years for Thanksgiving (and my Christmas recipes if needed). I have some super easy (i.e make ahead and crockpot friendly) and tasty recipes for everything: turkey, stuffing, mashed potatoes, sweet potatoes, etc. ...
Wise words Hobbes. I heard something recently talking about how not to let constant demanding events consume you and stop you from moving towards your dreams. Celiac can definitely take a big chunk and time out of your life but it's not my purpose for being here on the planet. Focus is an excelle...
Yeah if I was there I would totally play board games!! You are the most helpful person ever. I've read and used so much of what you've written on here. I don't feel in a place to help much though I could play the forum games or chat in the non celiac area. I never think to. I do help out on some ...