Celiac.com 05/02/2013 - Even though gluten-free baked goods are getting slowly better than in the past, many gluten-free baked goods on the market today taste worse than their traditional counterparts made with wheat flour, and may also lead to nutritional deficiencies of vitamins, minerals and fiber. Thus, the production of high-quality gluten-free products has become a very important issue.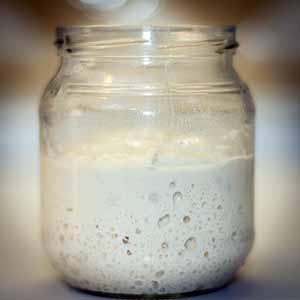 Microbial fermentation using lactic acid bacteria and yeast is one of the most ecological sensitive and economically sound methods of producing and preserving food.
A team of researchers recently set out to determine how microbial fermentation with lactic acid bacteria might be used to make better gluten-free products.
The research team included E. Zannini, E. Pontonio, D.M. Waters, and E.K.Arendt of the School of Food and Nutritional Sciences at the University College Cork in Western Road, in Cork, Ireland.
Their recent article in Applied Microbiology and Microtechnology reviews the role of sourdough fermentation in creating better quality gluten-free baked goods, and for developing a new concept of gluten-free products with therapeutic and health-promoting characteristics.
Source: