Can we Reliably Test Beer for Gluten?
Can we Reliably Test Beer for Gluten?
Published 03/18/2013
Rating:
Celiac.com 03/18/2013 - People are wary (for good reason) of products that are derived from gluten-containing ingredients, and few products have received quite as much heat as beer. Gluten-removed beers are almost always tested to under 20ppm gluten to allay the concerns of celiacs, but the reliability of such tests is often challenged. Can we really trust the results of gluten tests performed on beer?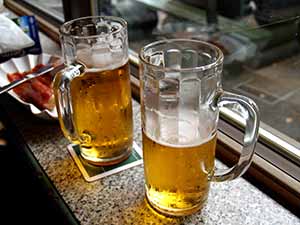 As Tricia Thompson, MS, RD writes on her blog, Gluten-Free Dietitian, the current standard for testing gluten content in foods is a sandwich ELISA test. The R5 and omega-gliadin versions of the test are the most widely used, and both have been validated in collaborative trials.
While sandwich ELISA tests are reliable for detecting gluten in heated and non-heated food items, they are notoriously unreliable for detecting hydrolyzed gluten. Many see this as reason not to trust gluten-removed beers: the fermentation process hydrolyzes gluten in beer, so sandwich ELISA tests cannot accurately quantify their gluten content. If the test is unreliable, it's hard to believe that a once gluten-containing substance is safe for consumption by celiacs.
However, the sandwich R5 ELISA's weaknesses are well documented and widely known. Most of these brewers are using an entirely different test that was specifically designed to detect partial gluten fragments (peptides) that may still be harmful to the gluten-sensitive. The competitive R5 ELISA is the standard test used to detect these peptides, and although it has not been validated yet, many published studies have found the competitive R5 ELISA to be a reliable indicator of hydrolyzed gluten.
A recent article published on Medical Daily titled "Gluten-Free Beer? Common Gluten Detection Method is Inaccurate" addresses the issue of ELISA testing on beer, and claims that current testing procedures are inaccurate. This is only half true, and unfortunately, articles like these only serve to confuse the public about an already confusing issue.
The article seems well-meaning enough; after all, there's nothing wrong with taking a precautionary stance when one's health is on the line. However, the cited study clearly states that they are using the sandwich R5 ELISA. It has already been established that the sandwich R5 ELISA is unreliable for testing beer, and for this reason, most companies do not use it when testing for hydrolyzed gluten. This makes the article's title highly misleading, as the inaccuracy of the sandwich R5 ELISA for detecting gluten in beer is, in most cases, irrelevant.
Another point that the article fails to address is that it is not entirely clear just how toxic these gluten peptides are for gluten-sensitive individuals. The toxicity of the 33 mer peptide and numerous others have been demonstrated, but aside from that, it's possible that at least some of the peptides detected by the Competitive R5 ELISA are not toxic to celiacs.
One should always err on the side of safety, but it is important to be as precise as possible with the scientific terminology to avoid needless (perhaps inadvertent) fear mongering, as that is one thing the celiac community does not need more of.
Parts of this article appeared in "Common Misunderstandings of Gluten-Free Alcoholic Beverages," from the Winter 2012 issue of The Journal of Gluten Sensitivity.
Sources:
Celiac.com welcomes your comments below (registration is NOT required).

Get Email Alerts (More Info)
Article Options
Gryphon Myers
Gryphon Myers recently graduated from UC Berkeley with a degree in interdisciplinary studies, research emphasis in art, society and technology. He is a lifelong vegetarian, an organic, local and GMO-free food enthusiast and a high fructose corn syrup abstainer. He currently lives in Northern California. He also writes about and designs video games at Homunkulus.
View all articles by Gryphon Myers
In Celiac.com's Forum Now:
I'm hoping to donate to celiac research this year. Does anyone have recommendations as to where to donate? Celiac Disease Foundation? Celiac research at a hospital or university? Thanks!
Thank you so much for your responses!! It is so hard because there are so many unknowns, inconclusive results, and lots of waiting!! I didn't realize it was so difficult to even get the tests to begin with. Thank you both SO much. I feel much better & am more comfortable going into my doctors app...
Just looking at its name, one might wonder if buckwheat is safe for people on a gluten-free diet. However, unlike its name, buckwheat does not naturally contain any wheat or gluten. As a result, buckwheat is generally safe for people with celiac disease on a gluten-free diet. Turns out that buc...
Oh my I just re read your post. Ok now I am going to definitely say yes-you need to find someone who will test you. If this Dr. will not you may want to look for one who will. I slowly reveal my issues on here and I still keep things close to the vest. My pregnancies/labor/deliveries we...
I try not to take a lot of ibuprofen as I know it's not great for my gut. But, when I need it, I take Costco's Kirkland ibuprofen. It is labelled gluten free and I have had no issues with it.