Celiac.com 05/09/2013 - Previous studies have shown an immunologic response primarily directed against transglutaminase (TG)6 in patients with gluten ataxia (GA). A team of researchers set out to see if Transglutaminase 6 antibodies could be helpful in the diagnosis of gluten ataxia.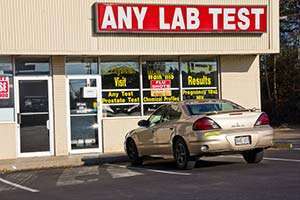 The team included M. Hadjivassiliou, P. Aeschlimann, D.S. Sanders, M. Mäki, K. Kaukinen, R.A. Grünewald, O. Bandmann, N. Woodroofe, G. Haddock, and D.P. Aeschlimann.
They are variously affiliated with the Departments of Neurology (M.H., R.A.G., O.B.) and Gastroenterology (D.S.S.) at Royal Hallamshire Hospital in Sheffield, UK, the Matrix Biology & Tissue Repair Research Unit (P.A., D.P.A.) of the School of Dentistry at Cardiff University in Cardiff, UK, the Department of Paediatrics (M.M., K.K.) of the School of Medicine at University of Tampere in Finland, and the Department of Biological Sciences (N.W., G.H.) at Sheffield Hallam University in Sheffield, UK.
For their prospective cohort study, the team looked at patients from the ataxia, gluten/neurology, celiac disease (CD), and movement disorder clinics based at Royal Hallamshire Hospital (Sheffield, UK) and from the celiac disease clinic at Tampere University Hospital in Tampere, Finland.
Patients were broken into groups that included idiopathic sporadic ataxia, gluten ataxia, celiac disease, and neurology, along with healthy control subjects.
The team screened all subjects for TG6 antibodies, and conducted duodenal biopsies on all patients with positive blood screens. In addition, they analyzed biopsies from 15 consecutive patients with idiopathic sporadic ataxia and negative serology for gluten-related disorders for immunoglobulin A deposits against TG.
They found TG6 antibodies in 21 of 65 (32%) patients with idiopathic sporadic ataxia, in 35 of 48 (73%) patients with GA, in 16 of 50 (32%) patients with celiac disease, in 4 of 82 (5%) neurological control subjects, and in just 2 of 57 (4%) healthy control subjects.
The results showed that forty-two percent of patients with GA had enteropathy, as did 51% of patients with ataxia and TG6 antibodies.
Five of 15 consecutive patients with idiopathic sporadic ataxia had immunoglobulin A deposits against TG2, 4 of which subsequently tested positive for TG6 antibodies.
Follow-up screens showed that one year of gluten-free diet left TG6 antibody levels greatly reduced or undetectable.
The study shows that antibodies against TG6 are gluten-dependent and that they seem to be a sensitive and specific indicator of gluten ataxia.
Source: