Celiac.com 05/17/2013 - After earning the title of Miss Hoboken International in January, and Miss New Jersey International 2013 on March 9, celiac disease sufferer Jenna Drew will compete with young women from across the globe in the Miss International Pageant in Chicago this July.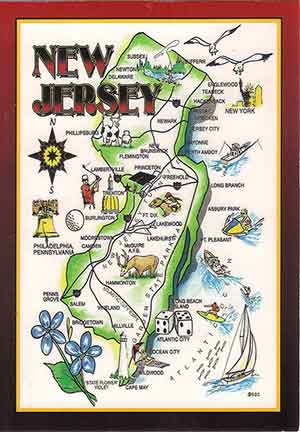 Asked about her opportunity to shine, Drew, 25, who works for Litzky Public Relations in Hoboken, said, "I am so thrilled…You don't get to do something like this every day. It's so exciting."
Drew was diagnosed with celiac disease in 2007, after a blood revealed her mother, who was battling cancer, to be suffering from the disease.
Since 2009, she has been working with the National Foundation for Celiac Awareness and speaking publicly about celiac disease.
To rise to the top the pageant contest, competitors have to do be fit, glamorous, dance well, have a winning personality, and have strong commitment to community service.
Drew seeks to raise awareness about celiac disease, especially about the benefits of giving up gluten. Since cutting gluten from her diet in 2009, most of her symptoms have have vanished. She also has more energy, and suffers fewer migraines, she said.
Drew earned her bachelor's degree in advertising from Penn State University, and her MBA in marketing from the Florida Institute of Technology.
Drew's latest victory earned her a $500 scholarship to help pay student loans, along with $250 toward an evening gown or cocktail dress for the next pageant.
Perhaps most important of all, her victory covers the cost of coaching that will help her to sharpen the interview and public speaking skills that are so crucial to success in pageants, and beyond. And it will provide the opportunity to spread the word on celiac disease at engagements across the state.
"Through this platform in New Jersey, I will be able to make connections and make a difference," Drew told listeners.
Drew will next compete in Chicago at the Miss International Pageant on July 22-28. Drew says she looks forward to meeting the other contestants, both from America, and from the around the world.
Source: