Celiac Disease and Gluten-Free Diet Support
---
---
---
---
Follow / Share
FOLLOW US:
SHARE:

Popular Articles
New Study Points to Antibiotics as Celiac Disease Risk Factor
New Study Points to Antibiotics as Celiac Disease Risk Factor
Published 07/22/2013
Rating:
Celiac.com 07/22/2013 - Celiac disease is known to be caused by a combination of genetic and environmental factors. The genetic markers are fairly well established by now, but the environmental factors that are associated with celiac disease are still pretty foggy. A recent study suggests that antibiotic use might be one such factor.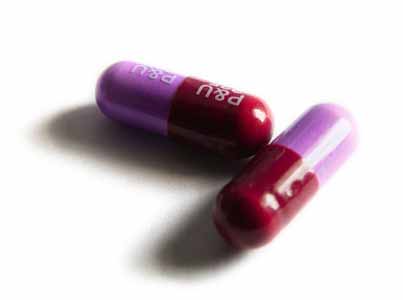 In a population-based case-control study analyzing Swedish population data, antibiotic use was compared against diagnosis of celiac disease. 2,933 people with celiac disease diagnoses were linked to the Swedish Prescribed Drug Register, in order to provide a history of antibiotic use. 2,118 people with inflammation (early celiac disease) and 620 people with normal mucosa but positive celiac disease blood test results were also compared. The control group consisted of 28,262 individuals matched for age and sex from the general population.
The results of the study significantly suggest that antibiotic use is associated with celiac disease, at an odds ratio of 1.4 (1.27-1.53 confidence interval). Early celiac disease was also connected, with an odds ratio of 1.90 (1.72-2.10 confidence ratio), as well as positive celiac disease blood tests, at 1.58 odds ratio (1.30-1.92 confidence interval). Even when antibiotic use in the last year was ruled out, the results were very similar at 1.30 odds ratio (1.08-1.56 confidence interval). When ruling out patients with additional diseases, which could potentially be factors, the results were also very similar at 1.30 odds ratio (1.16-1.46 confidence interval).
What does all that mean? A 1.4 odds ratio basically means that people who had a history of antibiotic use were 1.4 times as likely as those who had not taken antibiotics to develop celiac disease. The fact that inflammation associated with early celiac disease was also highly connected suggests that antibiotics' role in disrupting the biology of the GI tract could in some way cause celiac disease. There is still some question of causality, but it would seem that antibiotics could very likely be a culprit in the development of celiac disease, and should be avoided when possible.
Source:
Celiac.com welcomes your comments below (registration is NOT required).

Get Email Alerts (More Info)
Article Options
Gryphon Myers
Gryphon Myers recently graduated from UC Berkeley with a degree in interdisciplinary studies, research emphasis in art, society and technology. He is a lifelong vegetarian, an organic, local and GMO-free food enthusiast and a high fructose corn syrup abstainer. He currently lives in Northern California. He also writes about and designs video games at Homunkulus.
View all articles by Gryphon Myers
In Celiac.com's Forum Now:
Absolutely nothing to apologise for Awol. I'm sorry for getting on my sugar hobby horse. In any case I'm a dreadful hypocrite, cutting out fruit juice but still indulging cravings for gluten-free cheesecakes and the like I wish I had some advice for you. Bone broth helped me, I think it can ...
It was difficult yes, but on reflection worthwhile as the gluten challenge confirmed that a wide spectrum of symptoms were all either fully or mostly resolved on a gluten free diet and resuming it saw them reappear. Once you know this it doesn't really matter what blood tests say, you don't want ...
If she was just tested for DQ2 or DQ8 then it isn't for sure that she will never develop celiac. There are other genes that have been found to be associated but not all doctors are aware. The gene I have a double copy of, DQ9, is one example. Here is one research article but more can be found f...
Well, thank you for replying. Yes, I would also like to know and have a certain "validation" but I will go on to eat gluten free. Thank you for the idea of keeping a food diary. I was keeping one for weight loss, but I guess my primary focus will be gluten-free as well. I'm sorry you had to ea...
Thank you everyone. Jmg & cycling lady sorry for being snippy . I appreciate your help just frustrated. sorry if I am a bit snippy. Not well as you sense. I hate this particular symptom/ reaction. The gluten challenge opened the door to a bunch of symptoms I buried for 3 1/2 gluten-free yea...