New Study Points to Antibiotics as Celiac Disease Risk Factor
New Study Points to Antibiotics as Celiac Disease Risk Factor
Published 07/22/2013
Rating:
Celiac.com 07/22/2013 - Celiac disease is known to be caused by a combination of genetic and environmental factors. The genetic markers are fairly well established by now, but the environmental factors that are associated with celiac disease are still pretty foggy. A recent study suggests that antibiotic use might be one such factor.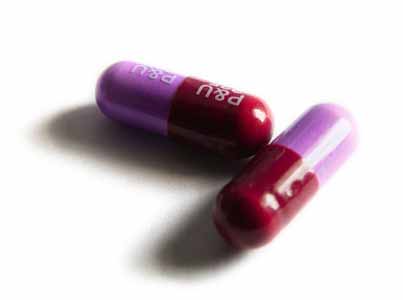 In a population-based case-control study analyzing Swedish population data, antibiotic use was compared against diagnosis of celiac disease. 2,933 people with celiac disease diagnoses were linked to the Swedish Prescribed Drug Register, in order to provide a history of antibiotic use. 2,118 people with inflammation (early celiac disease) and 620 people with normal mucosa but positive celiac disease blood test results were also compared. The control group consisted of 28,262 individuals matched for age and sex from the general population.
The results of the study significantly suggest that antibiotic use is associated with celiac disease, at an odds ratio of 1.4 (1.27-1.53 confidence interval). Early celiac disease was also connected, with an odds ratio of 1.90 (1.72-2.10 confidence ratio), as well as positive celiac disease blood tests, at 1.58 odds ratio (1.30-1.92 confidence interval). Even when antibiotic use in the last year was ruled out, the results were very similar at 1.30 odds ratio (1.08-1.56 confidence interval). When ruling out patients with additional diseases, which could potentially be factors, the results were also very similar at 1.30 odds ratio (1.16-1.46 confidence interval).
What does all that mean? A 1.4 odds ratio basically means that people who had a history of antibiotic use were 1.4 times as likely as those who had not taken antibiotics to develop celiac disease. The fact that inflammation associated with early celiac disease was also highly connected suggests that antibiotics' role in disrupting the biology of the GI tract could in some way cause celiac disease. There is still some question of causality, but it would seem that antibiotics could very likely be a culprit in the development of celiac disease, and should be avoided when possible.
Source:
Celiac.com welcomes your comments below (registration is NOT required).

Get Email Alerts (More Info)
Article Options
Gryphon Myers
Gryphon Myers recently graduated from UC Berkeley with a degree in interdisciplinary studies, research emphasis in art, society and technology. He is a lifelong vegetarian, an organic, local and GMO-free food enthusiast and a high fructose corn syrup abstainer. He currently lives in Northern California. He also writes about and designs video games at Homunkulus.
View all articles by Gryphon Myers
In Celiac.com's Forum Now:
Turkey, vacuum pack it, you can use it later for soups, stews, sandwiches, omelettes etc. Will keep for months in the freezer Dressing, You can use it in various ways my fun thing to do with it is moisten it back up a bit and load it into a waffle maker these can then be frozen or eaten when...
Appreciate the thorough responses. The stomach issues have been dreadful the past few weeks and brought hurrendous awakenings.the worst I have slept in a long time. I have had a few gluten foods in all honest. Maybe a mcdonalds twice in 2 months. Which isnt ideal. But I dont seem to ...
I get vomiting with large amounts of gluten, and motion control loss, followed by either Diarrhea or constipation for a week was back in June 2016 when I decided to eat at a new place, I was on my floor unable to move vomiting so hard there was blood in it. NOW trace amounts I have gotten sense...
Hi everyone, Once again I am here looking for your help. I was diagnosed with Celiac less than a year ago. It took quite a while to find out because I didn't experience any particular symptoms after eating gluten. I was always tired, had memory problems and was frequently ill; sometime...
With a positive EMA and a positive tTg, that is a slam dunk for Celiac Disease. If you read about testing results, the odds are 99% that you have it. You also had very high numbers on your testing so that adds to the diagnosis. At this point, the biopsy, if you have it done, is to check for the...