Celiac.com 07/22/2013 - Celiac disease is known to be caused by a combination of genetic and environmental factors. The genetic markers are fairly well established by now, but the environmental factors that are associated with celiac disease are still pretty foggy. A recent study suggests that antibiotic use might be one such factor.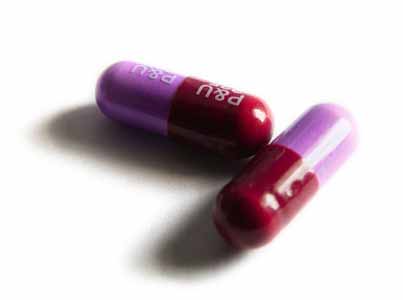 In a population-based case-control study analyzing Swedish population data, antibiotic use was compared against diagnosis of celiac disease. 2,933 people with celiac disease diagnoses were linked to the Swedish Prescribed Drug Register, in order to provide a history of antibiotic use. 2,118 people with inflammation (early celiac disease) and 620 people with normal mucosa but positive celiac disease blood test results were also compared. The control group consisted of 28,262 individuals matched for age and sex from the general population.
The results of the study significantly suggest that antibiotic use is associated with celiac disease, at an odds ratio of 1.4 (1.27-1.53 confidence interval). Early celiac disease was also connected, with an odds ratio of 1.90 (1.72-2.10 confidence ratio), as well as positive celiac disease blood tests, at 1.58 odds ratio (1.30-1.92 confidence interval). Even when antibiotic use in the last year was ruled out, the results were very similar at 1.30 odds ratio (1.08-1.56 confidence interval). When ruling out patients with additional diseases, which could potentially be factors, the results were also very similar at 1.30 odds ratio (1.16-1.46 confidence interval).
What does all that mean? A 1.4 odds ratio basically means that people who had a history of antibiotic use were 1.4 times as likely as those who had not taken antibiotics to develop celiac disease. The fact that inflammation associated with early celiac disease was also highly connected suggests that antibiotics' role in disrupting the biology of the GI tract could in some way cause celiac disease. There is still some question of causality, but it would seem that antibiotics could very likely be a culprit in the development of celiac disease, and should be avoided when possible.
Source: