Celiac.com 10/29/2013 - In an effort to get a better understanding of the prevalence of celiac disease in Germany, a team of researchers recently conducted a randomly selected population sample.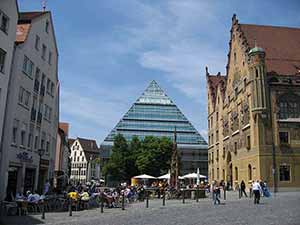 The research team included W. Kratzer, M. Kibele, A. Akinli, M. Porzner, B.O. Boehm, W. Koenig, S. Oeztuerk, R.A. Mason, R. Mao, and M.H. Haenle. They are affiliated with the Department of Internal Medicine I at the University Hospital Ulm in Ulm, Germany.
For their population-based cross-sectional study, the team conducted laboratory testing for tissue transglutaminase and antibodies to immunoglobulin A, endomysium and antigliadin in a total of 2157 subjects (1036 males; 1121 females).
Next, the team used a questionnaire, that included celiac-specific questions, to survey all subjects who had been examined serologically
Any individuals with positive antibody titers or with history of celiac disease was sent for biopsy.
On first follow up, the team again measured antibody titers in these subjects and questioned them regarding symptoms specific to celiac disease and celiac-associated disorders.
Then, for each celiac-positive subject, the team conducted a second follow-up by telephone.
They found antibody tests consistent with celiac disease in eight subjects, corresponding to an overall prevalence of 1:270 (8/2157).
Celiac prevalence among women was 1:224, while it was 1:518 in men. The team found classic celiac symptoms in 62.5% of subjects, atypical celiac disease in 25.0%, and transient celiac disease in 12.5%.
They found three cases of false-negative test results. This yields a sensitivity and specificity of 62.5% and 50.0%, respectively, for tissue transglutaminase immunoglobulin-A antibody; of 62.5% and 71.4% respectively, for endomysium antibody; and of 62.5% and 71.4%, respectively, for antigliadin antibody.
This study charts a celiac prevalence rate that falls within the middle third of comparable European studies. These results call into question the use of a single antibody test for celiac screening purposes.
Source: