Celiac.com 01/17/2014 - What's up with wheat producers and product manufacturers? Wheat sales are flat, gluten-free is through the roof, and the industry is mum.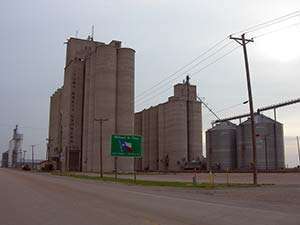 Though under 1 percent of Americans suffer from celiac disease, nearly one in three people say they are eating gluten-free, according to NPD Group. Consumption of flour in the U.S. is at a 22-year low, says the U.S. Department of Agriculture.
And rather than leaping to the defense of wheat, or loudly touting its benefits, companies including General Mills (GIS) and Kellogg (K) are creating pricier gluten-free versions of their products, while leaving industry groups to defend their regular fare. The U.S. market for gluten-free foods will climb from $4.2 billion in 2012 to $6.6 billion by 2017, according to researcher Packaged Facts.
Overall sales of the seven Chex varieties without gluten are up by at least 10 percent in each of the past three fiscal years, while the $6 billion breakfast cereal category has remained flat.
The combination of flat sales of traditional wheat-containing cereal products, and the dramatic rise in sales of gluten-free products has presented a challenge for manufacturers that make both products that contain gluten, and other products that are gluten-free.
If they are too loud about touting the benefits of gluten-free products, they risk slippage on their wheat based products, and vice versa.
When it comes to dealing with flash trends, says Mark Lang, a food marketing professor at Saint Joseph's University in Philadelphia, the manufacturing industry typically has "nothing to gain, and you have everything to lose."
So, at the same time General Mills has been careful not to push wheat, it has also been careful not to align itself with any of the anti-gluten figures.
When asked if General Mills has been slow to respond to the incursion of gluten into traditional wheat territory, company spokeswoman Kirstie Foster says that the company is responding as they think best.
If you think about it, General Mills' strategy might not be too bad. If they can sell more gluten-free grains and products at premium prices, then the decline in wheat consumption might not have such a negative impact on their bottom line.
Still, the lukewarm defense of wheat by grain producers comes as a surprises to Michael Pollan, author of The Omnivore's Dilemma and other books on nutrition.
"The industry has been flat-footed in their response," he says. "They should be reminding people that gluten is protein, generally thought of as a healthy nutrient compared to fats or carbs."
Source: Businessweek