Celiac.com 02/07/2014 - Emmy-winning actor, Dan Bucatinsky, best known to his fans for playing journalist James Novak on the popular ABC drama "Scandal," just shared a little dietary secret.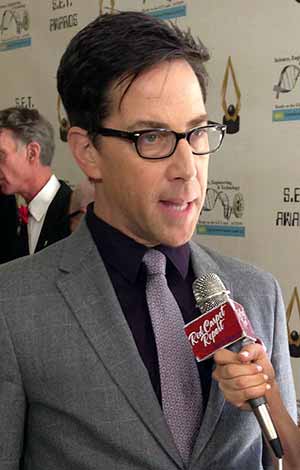 For more than ten years, Bucatinsky has lived with celiac disease, and relied on a strict gluten-free diet to remain healthy, and to thrive in his profession.
Before the busy actor/writer realized that his eating habits and diet were making him sick, he says he had gotten used to not feeling great after every meal. He had grown used to suffering stomach cramps, and he simply ignored his own distress.
In a phone interview with Healthy Hollywood, Bucatinsky explained how he was diagnosed with celiac disease right after his father's death.
Even though he was overwhelmed at first with all of the hidden gluten in so many grocery items, Bucatinsky rose to the occasion and took action.
"Once I knew that I had celiac disease, even if I didn't feel any symptoms, I knew that inside my body was an autoimmune disease that had to be treated and I cleaned the gluten right out of my diet."
Source: