Celiac.com 03/14/2014 - The time is here again to celebrate all things green, all things Irish, and all things gluten-free!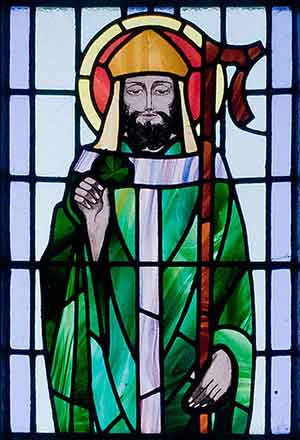 For a truly glorious gluten-free St. Patty's Day, be sure to see some of our classic recipes from previous years, such as our recipes for corned beef and cabbage, gluten-free Irish soda bread.
Also, be sure to check out our recipe for delicious gluten-free lamb stew.
For those serving corned beef, you should know that most commercial corned beef is gluten-free. Here, once again is our annual list of gluten-free.
Remember, there are many other brands not listed here that are also gluten free. As always, be sure to check the ingredients on the package, including those for any extra seasonings.
Some brand labels list natural flavorings, which usually do not contain gluten. Still, if you're not sure, ask your butcher, check the manufacturer's website, or look for a brand that is reliably gluten-free.
The labels or websites for the following brands state that their products as 'gluten-free':
Brookfield Farms
Colorado Premium - all corned beef products
Cook's
Freirich - all corned beef
Giant Eagle
Grobbel's Gourmet corned beef briskets
Hormel
Libby's Canned Meats (Corned Beef and Corned Beef Hash)
Market Day: Corned Beef Brisket
Mosey's corned beef
Nathan's corned beef
Safeway, Butchers Cut bulk-wrapped corned beef brisket, corn beef brisket, vac-packed cooked corn beef
Thuman's cooked corn beef brisket, first cut corned beef (cooked and raw), top round corned beef (cooked), cap and capless corned beef
Wegmans corned beef brisket