Celiac.com 04/02/2014 - We hear lots of talk about the burgeoning market for gluten-free foods, but there is also plenty of confusion over what we are talking about when we talk about the gluten-free food market.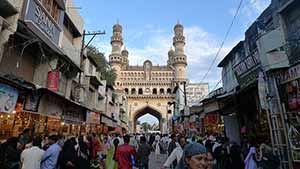 So, what do we mean when we talk about the 'gluten-free food market?'
Actually, the definition can vary depending on who's answering the question.
Major research firms are important players in calculating market information and selling those calculations to commercially interested players, so their definition of the gluten-free market carries a good deal of weight in the business sector.
However, a number of major research firms each calculate the size of the market a bit differently.
The Mintel company, for example, employs the broadest definition, including any item with a gluten-free label, including products that might be naturally-gluten-free.
Calculated that way, Mintel puts the market for gluten-free goods at $10.5 billion in 2013, and predicts it will rise 48% to $15.6 billion by 2016.
Packaged Facts, meanwhile puts the market value at $4.2 billion for 2012.
Euromonitor, finally, puts the gluten-free category at $486.5 million for 2013, comprising $281.5 million from bakery; $45.6 million from pasta; and $159.4 million from ready meals. Euromonitor also projects growth of 38.5% from 2013-18.
For its purposes, Euromonitor confines its gluten-free definition to products formulated to replace wheat flour. Its definition specifically omits products that are are naturally gluten-free or products with minor formulation changes such as Chex cereals or Rice Krispies.
One thing these companies have in common, is that their estimates all predict robust double-digit market gluten-free growth through the next few years.
Source: