Celiac.com 03/28/2014 - Did John F. Kennedy suffer from symptoms of undiagnosed celiac disease? Celiac disease expert Dr. Peter H. R. Green says Kennedy's known symptoms and family history make it likely that America's 35th president did in fact have celiac disease, which remained undetected in his lifetime.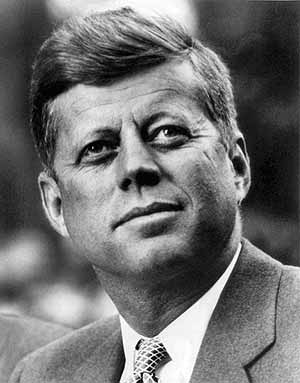 Dr. Green is the director of the Celiac Disease Center at Columbia University, professor of clinical medicine at the College of Physicians and Surgeons, Columbia University and attending physician at the Columbia University Medical Center.
He writes that: "John F. Kennedy's long-standing medical problems started in childhood. In Kennedy's adolescence, gastrointestinal symptoms, weight and growth problems as well as fatigue were described. Later in life, he suffered from abdominal pain, diarrhea, weight loss, osteoporosis, migraine and Addison's disease. Chronic back problems, due to osteoporosis, resulted in several operations and required medications for chronic pain."
Greene adds that Kennedy's Irish heritage, history of gastrointestinal complaints since childhood, diagnosis of irritable bowel syndrome and migraine, presence of severe osteoporosis, and the development of Addison's disease all point to celiac disease.
Kennedy was given steroids for his problems. Steroid use is associated with the development of osteoporosis and Addison's disease.
The occurrence of Addison's disease in his sister, however, argues for a familial [genetic] cause of his Addison's disease, rather than an iatrogenic one.
Source: