Celiac.com 04/14/2014 - Exposure to stressful stimuli, such as inflammation, cause cells to up-regulate heat shock proteins (Hsp), which are highly conserved immunomodulatory molecules. Research points to Hsp involvement in numerous autoimmune diseases, including autoimmune bullous diseases and celiac disease.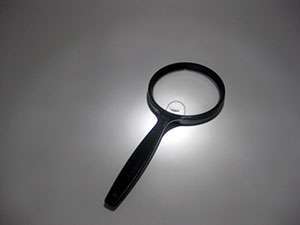 To better understand the role of Hsp in autoimmune bullous diseases, a research team conducted the first investigation of the humoral autoimmune response to Hsp40, Hsp60, Hsp70, and Hsp90 in patients with dermatitis herpetiformis (DH; n = 26), bullous pemphigoid (BP; n = 23), and pemphigus vulgaris (PV; n = 16), the first representing a cutaneous manifestation of celiac disease.
The research team included Kasperkiewicz M1, Tukaj S, Gembicki AJ, Silló P, Görög A, Zillikens D, Kárpáti S. They are affiliated with the Department of Dermatology at the University of Lübeck in Lübeck, Germany.
In patients with active BP and PV, serum levels of autoantibodies against these Hsp matched the healthy control subjects (n = 9-14), while circulating autoantibodies against Hsp60, Hsp70, and Hsp90 increased at the active disease stage of DH.
Further analysis showed that in patients who adopt a gluten-free diet, these anti-Hsp autoantibodies decreased in relation to serum autoantibodies against epidermal and tissue transglutaminase during remission of skin lesions.
Larger groups of patients must be studied to confirm these findings, but these results indicate that autoantibodies against Hsp60, Hsp70, and Hsp90 play a key role in the development and maintenance of DH, possibly also in the underlying celiac disease, and may be important in
potentially undiscovered disease biomarkers.
Source: