Celiac.com 06/11/2014 - A new study provides strong evidence for an autoimmune cause for a significant number of epilepsy cases, and that screening autoimmune patients for epilepsy and vice versa may be helpful in making more complete diagnosis.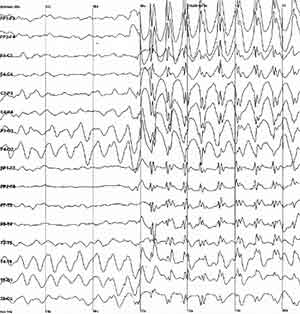 The team used insurance claims data from more than 2.5 million members of a national health insurance provider to examine the relationship between epilepsy and 12 autoimmune diseases: type 1 diabetes mellitus, psoriasis, rheumatoid arthritis, Graves' disease, Hashimoto's thyroiditis, Crohn's disease, ulcerative colitis, systemic lupus erythematosus, antiphospholipid syndrome, Sjögren syndrome, myasthenia gravis, and celiac disease.
Patients with an autoimmune disease faced a nearly four-fold higher risk for epilepsy (odds ratio [OR], 3.8; 95% confidence interval [CI], 3.6 - 4.0; P < .001). The elevated risk was consistently observed across all 12 autoimmune diseases, and was especially high in children (OR, 5.2; 95% CI, 4.1 - 6.5; P < .001).
The data showed that 17.5% of patients with epilepsy also had an autoimmune disease. In about 70% of epilepsy patients, the autoimmune diagnosis came first. Seizures tended to occur within the first 1 to 2 years after diagnosis of an autoimmune disease.
The results of the study prompted lead investigator Kenneth Mandl, MD, MPH, from Intelligent Health Laboratory, Harvard Medical School and Boston Children's Hospital, Boston, Massachusetts, to remark that health professionals "need to expand our thinking when it comes to clinical management of these conditions."
The research team further added that the "potential role of autoimmunity must be given due consideration in refractory epilepsy" so that they do not overlook treatable causes for epilepsy
Source: