Celiac.com 07/28/2014 - One angle being tried by researchers to treat celiac disease involves oral peptides. These are orally administered drugs that would prevent an adverse gluten reaction in people with celiac disease who are following a gluten-free diet.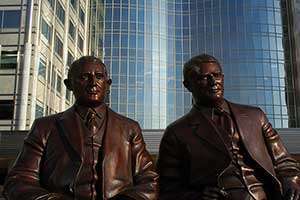 The drugs are intended to prevent adverse reactions from minor gluten contamination or exposure.
In a recent update from the Mayo clinic, Joseph Murray, MD, confirms that larazotide acetate, a first-in-class oral peptide, has "met the study's primary end point of a reduction in GI symptoms." Dr. Murray presented the results from the study as a late-breaking abstract at Digestive Disease Week 2014.
In a celiac disease reaction, the epithelial tight junctions that control paracellular permeability are compromised, and gut permeability increases. This is partly due to an inflammatory immune response to the entrance of gluten peptides into the intestinal lamina propria through these tight junctions.
Larazotide acetate prevents tight-junction opening and reduces gluten uptake, inhibiting gluten- and cytokine-induced intestinal permeability and inflammation in vivo.
This randomized, parallel, double-blind, placebo-controlled, multicenter trial was conducted at 74 sites in North America. The aim was to evaluate the effect of larazotide acetate on GI signs and symptoms in patients with celiac disease.
Source: