4 Easy Ways to Save Money on Organic and Gluten-Free Food
4 Easy Ways to Save Money on Organic and Gluten-Free Food
Celiac.com 07/29/2014 - Food costs are rising and eating healthy and gluten-free on a budget is becoming more challenging. If you experience sticker shock while buying some of your favorite foods check out these easy ways to save money on organic and gluten-free food.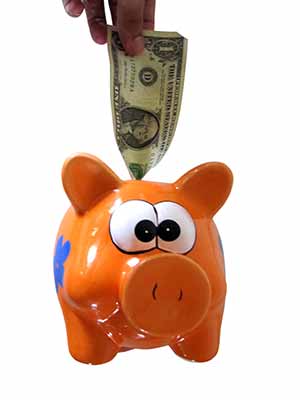 Use coupons. Yes there are a lot of coupons on healthy foods. Here are two sites I use frequently:
Common Kindness is a printable website that comes out with coupons for whole foods and organic products. There are typically 75 or more coupons at any given time. Choose to browse page by page, or narrow your search by category or brand.
Mambo Sprouts is a website for natural and organic products. The printable coupon section of the website offers you savings on about 30 different products at any given time. They also have coupon books they mail out usually during the spring and the fall to your home. The books are full of healthy, organic and gluten-free coupons.
Shop store brands and at stores that label their gluten-free foods. We have Aldi's stores in the Midwest. Aldi's was one of the first stores to realize the need for gluten free labels on their brand and have recently introduced a line of gluten free baking products, organic foods and carry many other gluten-free foods like corn flour, granola bars, tortilla chips and of course produce. Triumph Dining offers the Gluten-free Grocery guide and app that helps you find over 44,000 brand-name and store-brand gluten-free products at grocery stores across the U.S. There are a lot of big brands that make gluten-free food being able to find the products can you save you a lot of money.
Start a garden and grow your own food. I recommend putting in a raised bed or doing a few container plants if you live in an apartment.Look for items that have a high yield, grow well in your area and can be frozen easily. We have had a lot of luck with bell peppers, squash and sugar snap peas. Start small while you learn the ropes and add more year by year.
These are just a few of the ways I cut cost on my grocery bill. Please share some of your favorite ways.
Celiac.com welcomes your comments below (registration is NOT required).

Get Email Alerts (More Info)
Article Options
Nicole Vela
I am so thankful to be on this gluten free journey. I was sick for 12 years before going gluten free. I have always been a semi-homemade sort of cook . On my blog, Rolling Out Dough I am always challenging myself to come up with easy and affordable gluten free recipes. I also share money saving advice for healthy and gluten free foods. I enjoy helping others and encouraging people struggling with a gluten free diet. A lot of people struggle with cost of food, I also share gluten free and healthy coupons on my blog. I love to eat gluten free and I am a foodie at heart. www. http://rollingoutdough.com
View all articles by Nicole Vela
In Celiac.com's Forum Now:
I have corn and gluten issue this former post by bartfull helped me locate bc aspirin for my son (same issues) after he had ortho work I have not tried it personally As I still avoiding most things good luck
Hi everyone. I was just wondering if anyone knew of an easy way to determine whether one's gastrointestinal reaction is to gluten or to fructan. Cheers, Lex
Thank you i have the colonoscopy on Tuesday and am dreading the prep more than anything lol. I think what ever the outcome I will try a gluten free diet to see if it helps with the symptoms. I've read so many stories of people going gluten free and symptoms such as depression, anxiety...
A positive on any one celiac test should lead to an endoscopy/biopsies being done by a gastroenterologist. You should keep eating gluten until the endoscopy is done.
Hi LexieA, It's perfectly ok to grieve or feel down because of a diagnosis of celiac disease. Feelings are not obligated to perform on command. But, over time you can adjust to the new diet reality and even like it. Getting used to eating mostly whole foods and more natural foods is a goo...