Celiac Disease and Gluten-Free Diet Support
---
---
---
---
Follow / Share
FOLLOW US:
SHARE:

Popular Articles
Be An Informant and Help Us Spread the Word!
Be An Informant and Help Us Spread the Word!
Published 05/26/2015
Rating:
Celiac.com 05/26/2015 - This may be the last week of Celiac Awareness Month, but you can still help us! This year I hope literature got to you soon enough to get you "on board" informing people about what celiac disease is and just what gluten intolerance is. For years many people reported having celiac-like symptoms—abdominal pain, fatigue, foggy mind, joint pain, tingling of the extremities, even depression, but repeatedly tested negative for celiac disease, and yet responded positively to the gluten free diet.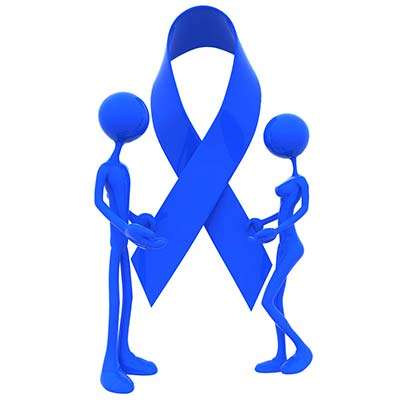 So many people are still unaware of what celiac disease is, what a celiac can and cannot eat, and what
signs to look for in their own bodies regarding celiac disease. The Celiac Awareness Month campaign runs right through until May 31st, and YOU can help inform people about gluten sensitivity and celiac disease. It is also a time for you to reach out to other people in the celiac community, share your recipes and what you have learned living the celiac life.
ONE IDEA: Approach your local bakeries and restaurants. Ask at the bakeries whether they carry gluten-free foods. If they look confused, explain celiac disease to them and how difficult it often is to get really safe gluten-free food. If they point to items that they have that are gluten free, and not wrapped up or kept separate, explain nicely about cross-contamination and how strict you need to be with your diet.
If you have Dermatitis Herpetiformis, which also requires a totally gluten-free diet, and is often thought to be stress-related, and the bakery assistant appears to be interested and has the time to listen, tell them how you suffer when an outbreak occurs. If you are gluten sensitive you can explain how gluten sensitive does not necessarily mean you have celiac disease, (between one and three percent of the population may be gluten sensitive according to the University of Chicago's Celiac Disease Center).
If you are gluten sensitive it makes sense to avoid ingesting gluten as much as possible. If you continue eating something that makes you sick, bloated, and all the other symptoms that go along with gluten sensitivity do not continue challenging your body with something that makes you feel unwell why keep challenging your body? Again, according to the Chicago Celiac Disease Center, you are on a crash course for full blown celiac disease.
My husband and I have had "Fun" this month going to stores and asking where their gluten-free foods are. Often they are mixed up with other foods such as a gluten-free cereal with all the other cereals. But many times these same stores have a specialty aisle devoted to the diabetic, those with celiac disease and those on special diets, such as "Heart Healthy" foods for the person with high cholesterol, or "low salt" foods for those with high blood pressure.
We went to Granville Island in Vancouver last week. This is a big market with numerous bakeries. Many said they had gluten-free cookies, or breads but they were sold out by noon. My husband smiles charmingly and says, "I think that indicates you need to make more gluten-free foods. Celiac disease is becoming extremely common. My husband, who is not the celiac, even had the nerve to ask a young woman if she knew what foods a celiac could not eat; (he has quite the nerve). She listed flour, but also said potatoes!
For us the most exciting thing to occur this month was something we were able to do ourselves. I wrote to the two Langley free newspapers, the Langley Times and the Langley Advance, and mentioned that May was Celiac Awareness Month in the United States and Canada and would they accept an article from me listing just what celiac disease and gluten sensitivity was and how they could inform the public. I received positive results and was very excited. I was able to give them the statistics regarding how long it takes for a celiac to be diagnosed, how some physicians are not even aware of all the symptoms, and how they differ from person to person. I was able to give them the statistics from 2010, and how the auto immune disease has increased yearly in the United States and Canada. Listing the local chapter and the U.S. and Canadian Celiac Associations web pages I crossed my fingers and hoped that at least most of the information would get into the local newspapers.
It was a triumph when it appeared, and managing to switch the wording around from paper to paper they left out little. YOU CAN DO IT TOO. You may be too late for this year, but maybe not. You can STILL write to your local paper and tell them that this year has been the best advertised and informed year for celiac disease and the gluten sensitive, and next year you hope to do even better.
It is when Fox News and U.S. news get involved in mentioning that May is Celiac Awareness Month that you feel we have arrived, (or almost). After contacting the main grocery stores in the lower mainland it almost made me quite teary to find inserts sheets in some of the grocery sales fliers listing their sales on gluten-free products. Wow! The bread is so expensive and to receive coupons with even .75 cents off, or $1.00 off is like gold to us! Progress is going into the Safeway bakery and see their frozen food section (fully expecting to find frosted bread and some muffins), and find that they have decorated cakes, cheesecakes and these fancy little decorated cupcakes all certified gluten-free. I was like a child in a candy shop. My husband did slow me down a little, and he did ask if they had considered the icing sugar and the decorations and whether they were also gluten-free.
CHALLENGE YOURSELF until the end of this month. Every time you go grocery shopping ask the bakery assistants for the gluten-free section, and be sure to look very disappointed when you find out they do not carry any gluten-free foods. It does not happen as often now because we are learning, just like the peanut allergy people have had to do—we also need to eat and not get sick.
AND we need to unite and fight for the right to be able to trust the gluten-free foods without getting out our magnifying glass and reading every label and box.
I did mention the certification logo we have for guaranteed gluten-free, the two wheat sheaves crossed, and hope next year to be even bolder, contacting the Vancouver Chapter, the Victoria Chapter, Washington Chapter at the beginning of April to see if we can unite and advertise to a broader section of local communities this under-diagnosed, under-recognized auto-immune disorder.
Celiac.com welcomes your comments below (registration is NOT required).

Get Email Alerts (More Info)
Article Options
Yvonne (Vonnie) Mostat
I am a freelance journalist. I am a retired registered nurse. I write regularly for the Celiac Journal of Gluten Sensitivity which publishes in the United States and British Columbia. I write under Dr. Ron Hoggan out of Victoria. I write for several secular magazines, and also five or six religious magazines, both Protestant and Catholic. Since retiring as a nurse, journalism, my second major in University, has been a life saver for me, both my poetry and articles. My husband and I recently arrived home from an all inclusive holiday to the Mayan Riviera, The Grand Sirenis Mayan. The Assistant Manager was unaware of celiac disease, but he was very interested in learning about it. I had my "Safe" and "Sorry" list translated into Spanish before we left home and several sheets of information laminated. I was so impressed at how they handled my meals I wanted to write about it. My Gluten Free Canada FREE Magazine.
View all articles by Yvonne (Vonnie) Mostat
In Celiac.com's Forum Now:
Hi David, there are 3 different conditions basically: Celiac disease, non celiac gluten sensitivity and wheat allergy. Celiac disease - blood tests: Gliadin IgG Gliadin IgA Endomysium IgG Endomysium IgA ttg IgG ttG IgA total IgA - this is not a celia...
Is non-celiac wheat sensitivity a persistent condition? A team of researchers recently set out to assess how many patients with a diagnosis of non-celiac wheat sensitivity (NCWS) still experienced symptoms of wheat sensitivity after an average follow-up time of 99 months. Using data collected fr...
Well, the biopsy came back just plain old reflux/esophagitis. No EoE. This is reassuring in some ways for me. I didn't really want to give up ice cream! I hope that a gluten-free diet clears up your symptoms for you. For me, I guess it's just no evening snacking, less coffee, smaller meals. ...
Curious, has anyone had, as a symptom, periods of being incredibly thirsty, even though you've been drinking plenty of water? Sometimes I feel dehydrated. I don't have diabetes, I do know that can be a symptom of that condition.
Hi, wasn't sure where to really put this. UK website Coeliac Sanctuary do travel cards in 44 languages which are all professionally translated and credit card sized, wristbands for Coeliac and Gluten Intolerance and a gluten free recipe calendar. They are UK based but ship internationally too. A...