Do You Have Celiac Disease and Have Questions Or Need Help?
Join Celiac.com's forum / message board and get your questions answered! Our forum has nearly 1 MILLION POSTS, and over 62,000 MEMBERS just waiting to help you with any questions about celiac disease and the gluten-free diet. We'll see you there!
Follow / Share
FOLLOW US:
---
SHARE:

Popular Articles
Sarah Lukemire
Hello! I'm Sarah...I love to cook, bake, and create new recipes - would you have ever guessed?! I currently live in Minnesota and am originally from Colorado. I have a few people that are close to me with celiac disease, therefore I am constantly coming up with "gluten free" recipes. Nice to meet you!
Articles by this Author
Published 08/18/2010
Rating: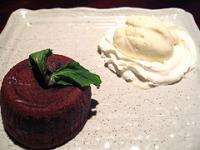 Photo: CC/misocrazy
This flourless gluten-free chocolate cake recipe will impress you and your guests! Easy and delicious, you cannot go wrong with this recipe!
Published 08/8/2010
Rating:



Photo: CC/little blue hen
Just 3 Ingredients make up this pie crust! It tastes good...and cannot go wrong! Fill it with your favorite gluten-free pie, fruit, torte, crisp or cheesecake!
Published 07/24/2010
Rating:



Delicious, easy, and really--peanut butter and chocolate--need I say much more!? Gluten-free (flourless) cookies that will literally melt in your mouth.