Cindy Fuchser
I'm an R.N. working in critical care for over 20 years and am currently enrolled in a professional training program to be a certified health coach. I have a son who has mental issues related to gluten and am still dealing with his denial.
Articles by this Author
Published 04/16/2014
Rating: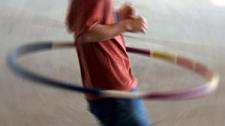 Photo: CC--Tony Fischer
A gluten-free diet in no way short changes you of these vital nutrients and it should not be assumed this hospital's employees are too ignorant to be aware of the various gluten-free grains that are available.