Rivkah Roth D.O., D.N.M.
Semi-retired natural health professional, lecturer and published author with doctorates in osteopathy, natural medicine, acupuncture and traditional Chinese medicine. Practiced and taught in Canada, Switzerland and Israel, and specializes in non-celiac and celiac gluten sensitivity, early diabetes risk recognition and avoidance, fibromyalgia and other autoimmune conditions. My site is: www.rivkahroth.com
Articles by this Author
Published 08/28/2012
Rating: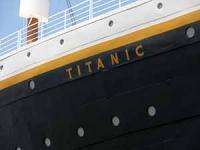 Photo: CC--Joelk75
Clearing up meaning and naming differences between non-celiac and/or celiac gluten sensitivity.