Frank Jackson
Dr. Jackson was educated at Princeton, Johns Hopkins Medical School and the University of Pennsylvania and praticed gastroenterology for almost 40 years. He is the founder of several companies, including Jackson GI Medical (makers of Prebiotin), Chek-Med and Meducate.
Articles by this Author
Published 12/17/2013

Unrated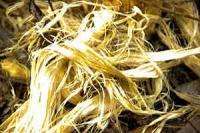 One of the biggest hurdles for those who have Celiac disease is finding a way to get enough fiber in their diets. This article discusses one natural solution - prebiotic plant fiber.