Celiac Disease and Gluten-Free Diet Support
---
---
---
---
Follow / Share
FOLLOW US:
SHARE:

Popular Articles
Nicole Vela
I am so thankful to be on this gluten free journey. I was sick for 12 years before going gluten free. I have always been a semi-homemade sort of cook . On my blog, Rolling Out Dough I am always challenging myself to come up with easy and affordable gluten free recipes. I also share money saving advice for healthy and gluten free foods. I enjoy helping others and encouraging people struggling with a gluten free diet. A lot of people struggle with cost of food, I also share gluten free and healthy coupons on my blog. I love to eat gluten free and I am a foodie at heart. www. rollingoutdough.com
Articles by this Author
One thing I have noticed since becoming a parent is how every place we go there are treats and candy. Even cashiers hand out candy at the checkout. Food is everywhere. Our kids are constantly being bombarded with sugary baked goods and salty snacks.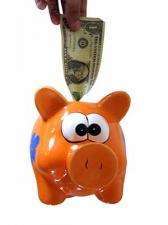 Photo: CC--Images Money
Food costs are rising and eating healthy and gluten-free on a budget is becoming more challenging. If you experience sticker shock while buying some of your favorite foods check out these easy ways to save money on organic and gluten-free food.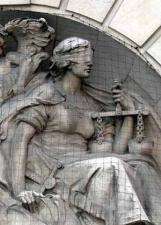 Ever notice how much our social lives are based around food? Or how much food is all around us? I took my son to a local children's exhibit today with shops and about twenty different restaurants, cafes and bakeries we had to walk by. Do I feel bad always having to say no? Of course I do. What mom wouldn't? There may have been some safe choices but I try to do my research ahead of time when I can call the places to see what their cross contamination procedures are.