Lisa Cantkier
Lisa Cantkier is a holistic nutritionist, lifelong celiac, health and wellness writer, and a nutrition coach at LibertyClinic.com in Toronto. She is the founder of GlutenFreeFind.com (@GlutenFreeFind) You can follow Lisa on Twitter at @LisaCantkier. Her site is. For more information, visit LisaCantkier.com
Articles by this Author
Published 03/8/2017

Unrated




Image: CC--Jónatas Luzia
With summer coming soon, many parents want their child to experience summer camp. If your child has gluten intolerance (and/or other special dietary needs) the summer camp anticipation and experience itself can be anxiety provoking for you, and for your child. As a parent, it is normal to have concerns about sending your child to camp, of course, particularly when the camp is providing meals.
Published 10/4/2016

Unrated




Image: CC--Craig Dugas
I have been following a gluten-free diet since being medically diagnosed with celiac disease as a toddler. My food choices have certainly evolved over the years. Many life experiences have influenced this evolution, including the loss of loved ones to cancer, experiencing my own health struggles resulting from celiac disease, and many surprising things I have learned from studying holistic nutrition.
Published 02/9/2016

Unrated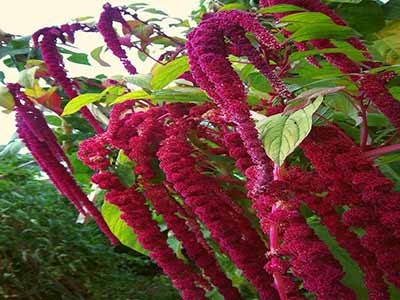 Image: CC--naturalflow
The top 8 food allergies in Canada are eggs, milk, peanuts, tree nuts, seafood, sesame, soy and wheat. If you have a food allergy and feel limited by it, it's a good idea to explore plant-based options. Plants offer so many benefits—they alkalize your body, reduce inflammation, beef up your vitamin, mineral, phytonutrient, antioxidant and fiber intake, and much more!