Jennifer Nyce
Jennifer Nyce is a creative and passionate Christian single mom of one beautiful little girl, age 6. She lives in eastern Pennsylvania and works as behavioral therapist for children with special needs. She has a diploma in health studies, and is certified in Yoga, and Green Living, and is in her third year of a Bachelor's program in Psychology. She enjoys cooking, reading, writing, music, and the outdoors. She loves spending as much time as she can with her daughter and family. She lives a healthy, wholesome, organic, gluten –free lifestyle, and her hope is that she can use her experience to help others.
Articles by this Author
Published 06/8/2017
Rating:



Image: CC--Donnie Ray Jones
After thirty three years of a self indulgent relationship with food, my life hit rock bottom and took an unexpected turn, for what momentarily seems to be the worst. As spontaneous and adventurous as I am, I decided to challenge myself and make my already horrid situation, even worse. Or, as you will come to see, surprisingly better.
Published 03/17/2017

Unrated




Image: CC--bobistravelling
Want a super healthy gluten-free alternative to grain flour that is packed with natural fiber and protein, and tastes great? There is power in coconut flour! The amazing benefits of coconut products are astonishing and coconut flour is so versatile. It can be used to cook or bake or even to thicken sauces and gravies!
Published 06/28/2016

Unrated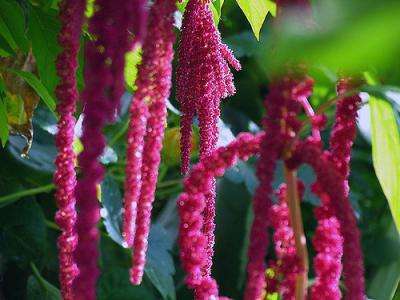 Image: CC--naturalflow
My latest obsession is creating new quinoa recipes, since my eight year old daughter absolutely loves it! Her favorite is warm quinoa with crumbled turkey sausage, broccoli, and lots of cumin. She also loves it with oil and balsamic vinegar. I like it cold with chopped veggies, garlic, and fresh squeezed lemon juice.