Frito-Lay to Begin Labeling Gluten-Free Products
In a much-needed move toward reliable labeling of gluten-free products, Frito-Lay has commenced an effort to test, verify, and eventually label its already gluten-free products. As one of the largest food manufacturers in the world, Frito-Lay (and PepsiCo, its parent corporation) is well-positioned to make a significant difference in the lives of Americans with gluten sensitivities (the initiative is exclusive to products in the U.S.).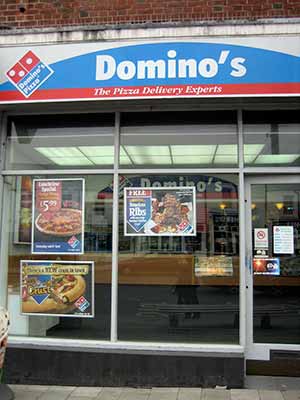 Celiac disease sufferers should be wary of putting too much trust in this labeling effort though. As evidenced by the recent controversy surrounding Domino's "gluten-free" pizza crust, gluten-free is not standardized terminology (though the NASSCD is trying to remedy this) and gluten-free is becoming a popular, i.e. profitable market.
Unlike Domino's offering though, it would seem that Frito-Lay is doing a thorough job of substantiating their gluten-free claim. They are working with the Food Allergy Research and Resource Program to test both ingredients and finished products for the presence of gluten. Any products containing less than 20ppm of gluten off the manufacturing line (in accordance with the FDA's Proposed Rule for Gluten Free Labeling) will soon be labeled as gluten-free.
It still remains to be seen how their labeling scheme will be rolled out, but looking at their website's guide to gluten-free products, they currently separate their products into two varieties of products for gluten-conscious customers. They are describing their verified and tested (less than 20ppm) products as gluten-free, and their untested, 'kind of' gluten-free (potentially manufactured on gluten-contaminated lines) products as "Products Not Containing Gluten Ingredients". The website makes it pretty clear what the two designations mean if you read the accompanying text, but there is room for concern if they attempt a labeling scheme that obscures the reality of the products. One would hope they will only label the tested and verified products, and leave the untested ones as they are, to be found by gluten-conscious (but not deathly allergic) customers who have done their research.
Frito-Lay seems benevolent enough, with at least some concern and regard for the celiac population, so hopefully the labeling scheme will reflect this. In addition to their labeling effort, they have partnered with the Celiac Disease Foundation and the National Foundation for Celiac Awareness to commence a celiac disease awareness initiative. It will utilize Frito-Lay's partnerships and social media channels to provide educational content in English and Spanish, hopefully reaching the undiagnosed and unaware portion of the estimated 21 million gluten-sensitive Americans.
Source: http://www.marketwatch.com/story/frito-lay-announces-initiative-to-validate-and-label-products-as-gluten-free-2012-05-18
As always, Celiac.com welcomes your comments (see below).

Get Email Alerts (More Info)
Gryphon Myers
Gryphon Myers recently graduated from UC Berkeley with a degree in interdisciplinary studies, research emphasis in art, society and technology. He is a lifelong vegetarian, an organic, local and GMO-free food enthusiast and a high fructose corn syrup abstainer. He currently lives in Northern California. He also writes about and designs video games at Homunkulus.
6 Responses:
In Celiac.com's Forum Now:
I reached out to Divina to inquire as to whether their olives contain gluten. The customer service representative replied informing that the blue cheese stuffed olives contain breadcrumbs therefore contain gluten. 1) The Divina brand blue cheese stuffed olive label does not list glut...
You're most welcome. Let us know how things go along okay? Also, you might want to start getting prepped for going gluten free. Start learning now so it isn't so overwhelming later. Here's a link to the Newbie 101:
Thank you for your response, GFinDC. I agree that buying from a local producer is a safe bet.
This is still not the place for your politcal feelings. this is not relevaent to the topic.
That's because they were using DDT before round up which also contained glyphosate, which has been proven to cause Celiac's and many other diseases