University of Tampere Awarded a Leading German Scientist with its International Celiac Disease Prize
Professor Detlef Schuppan is the first recipient of the international celiac disease prize awarded by the University of Tampere in Finland. The Maki Celiac Disease Tampere Prize was awarded on Friday 17 April in an event to celebrate the farewell lecture of Professor Markku Mäki.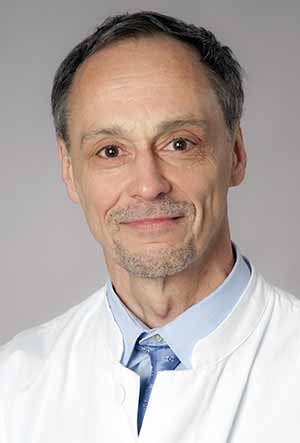 Professor Schuppan is a leading German scientist in medicine and gastroenterology who is well known for his research into celiac disease but who has also researched the molecular and cellular biology of chronic liver diseases and fibrosis. His more recent research also includes food intolerances.
In 1997, Schuppan and his research team were able to identify tissue transglutaminase as the autoantigen in the gluten-triggered celiac disease. That discovery took the research on celiac disease to an entirely new level.
Professor Schuppan is the Director of the Institute of Translational Immunology and the Celiac and Small Intestinal Disease Center at Johannes Gutenberg University in Mainz, Germany. He also works as a professor and senior researcher at Harvard Medical School. Schuppan's research publications have been cited for more than 18,000 times.
In the event where the prize was awarded, Schuppan gave a talk on celiac disease and related wheat sensitivities reactions, the mechanisms that cause the disease and how the body's autoimmune system turns against its own tissue transglutaminase. Schuppan is developing a new treatment method based on the inhibition of tissue transglutaminase.
"We wanted to award Professor Schuppan because his scientific breakthrough in 1997, which identified tissue transglutaminase, is one of the three most important milestones in the diagnosis and treatment of celiac disease. The other two are the discoveries of gluten and the HLA tissue type," Professor Markku Mäki says.
The name of the prize is an abbreviation of "Multiple Approach as Key In celiac disease". The University of Tampere established the prize to honour Markku Mäki, professor of paediatrics, now emeritus researcher at the university.
International experts were asked to propose suitable candidates for the prize, which was now awarded for the first time. The University of Tampere decided on the recipient of the prize after hearing the experts.
The prize is EUR 15,000 and it will be awarded every other year.
The next awardees will be selected on the basis of an open competition by a panel that consists of a representative of the University of Tampere, the first awardee, Professor Markku Mäki, and other experts, including the executive director of the Finnish Coeliac Society.
The prize will be awarded in an international symposium on celiac disease that will be started in Tampere and organised in cooperation by the University of Tampere, researchers of celiac disease, the Finnish Coeliac Society and Tampere Hall.
For more information, please contact:
Professor Markku Mäki, tel. +358 50 365 6668, markku.maki@uta.fi
As always, Celiac.com welcomes your comments (see below).

Get Email Alerts (More Info)
Scott Adams
In 1994 I was diagnosed with celiac disease, which led me to create Celiac.com in 1995. I created this site for a single purpose: To help as many people as possible with celiac disease get diagnosed so they can begin to live happy, healthy gluten-free lives. Celiac.com was the first site on the Internet dedicated solely to celiac disease. In 1998 I founded The Gluten-Free Mall, Your Special Diet Superstore!, and I am the co-author of the book Cereal Killers, and founder and publisher of Journal of Gluten Sensitivity.
1 Response:
In Celiac.com's Forum Now:
We are going to try to make our own this year, but I've seen some great gingerbread houses made out of graham crackers. There are plenty of gluten-free graham crackers out there--Pamela's are nice and sturdy for building! If you make your own, the nice thing is that you don't have to worry whethe...
Symptoms from many illnesses often overlap, so you can not diagnose celiac disease based on them (not to mention that there are over 200 possible symptoms). Best to get a simple blood test. Learn more about testing: http://www.cureceliacdisease.org/screening/
I have eaten the Southwest chicken salad at McDonald's many times, with the grilled chicken and no chips. I have celiac disease, and have no problems with this salad. It's a stand by for me when traveling.
That sense of your thoughts being in a non productive loop is a classic depression symptom I can certainly recognise! The good news is that those patterns you can fall into you can also train yourself to get out of. Some of the best results come from Cognitive Behavioural Therapy or CB...
Hi Lex, First step would be to eliminate celiac. Gluten is well established as the cause of celiac. If you eliminate celiac but still react to gluten foods then it becomes trickier. Non Celiac Gluten sensitivity NCGS is still not universally accepted and there are differing views on whe...