2015 NWO Spinoza Prize for Celiac Disease Research
The NWO Spinoza prize in brief: The NWO Spinoza prize is the highest award in the Netherlands science arena and can be seen as the 'Dutch Nobel Prize'. Each year, NWO (the Netherlands Organisation for Scientific Research) awards Spinoza prizes to three or four researchers working in the Netherlands who, according to international standards, belong at the very top of their scientific field. NWO Spinoza laureates perform ground-breaking research that has a major impact and they are a source of inspiration to younger researchers. The prize winners will each receive 2.5 million Euros to spend on scientific research. In this way NWO aims to stimulate top research work in the Netherlands.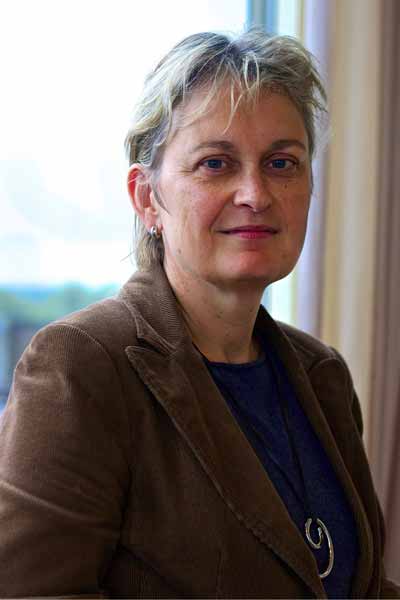 This year the prizes will be awarded to four scientists:
René Janssen, Professor of Molecular Materials and Nanosystems at TU Eindhoven
Birgit Meyer, Professor of Religious Studies at Utrecht University
Aad van der Vaart, Professor of Stochastics at Leiden University
Cisca Wijmenga, professor of Human Genetics at University of Groningen
Professor Wijmenga says "This is incredibly good news for my research work, for my research group, for the many patients who have made my work possible over the past 20 years by willingly cooperating with my projects, for the UMCG and the University of Groningen, and certainly for my department! The NWO Spinoza award is not only a prize, an honour, but also primarily a huge encouragement for my further research work".
The official presentation ceremony will be held on 14th September 2015 in the Nieuwe Kerk in The Hague.
More information can be found at http://www.rug.nl/news/2015/06/spinoza-prizewinner_-_research-on-gluten-intolerance-is-a-matter-of-patience_#.VXtfLe3B6Ss.facebook
Laudation given at Bessensap (NWO event for science journalists and communicators), The Hague, 12 June
Prof. Cisca Wijmenga (1964) is professor of human genetics at the University of Groningen. She is a leading researcher, both nationally and internationally, in the area of complex genetics and in particular the genetic risk factors that play a role in celiac disease, a chronic intestinal disorder. She has identified the risk genes for this disease and also developed a reliable, simple and cost-effective method of testing for these risk genes. Previously, she conducted similar research on genetic defects in type 2 diabetes and leukaemia. Wijmenga's work is highly interdisciplinary in nature. She successfully applies insights from molecular genetics, immunology, epidemiology and bioinformatics to her research.
As a scientist, Wijmenga uses many state-of-the-art techniques. In 2004, she was one of the pioneers to chart the whole human genome (genome-wide association study), in order to identify genetic risk factors for different diseases. This work led to the revolutionary insight that there is genetic overlap between celiac disease and other autoimmune diseases that initially seemed very different. Wijmenga highlighted the importance of identifying genes for different diseases and is considered to be a world authority in this area.
Wijmenga studied biology at the University of Groningen. In 1993, she obtained her doctorate with honours at Leiden University. Wijmenga was appointed professor at the University of Utrecht at the young age of 39 and in Groningen at the age of 42. She was awarded a prestigious ERC Advanced Grant from the European Union in 2012 for her research on gluten intolerance and sensitivity. She is also director of BBMRI-NL2.0, the Dutch project for biobank collaboration, which stores tissue samples and data from patients and healthy people. Wijmenga has been a member of the Royal Netherlands Academy of Arts and Sciences since 2012. She was recently involved in a project entitled 'Genome of the Netherlands', in which she mapped the historic development of the Dutch population through large-scale genetic analysis. She is also highly active internationally, as a member of Academia Europaea (since 2013) and as a distinguished visitor to the Harvard Medical School (Boston). In 2014, she was among the top 1% most-cited scientists on the Web of Science.
In addition to being an internationally renowned scientist, Wijmenga is also an accomplished and skilled ambassador of science, who likes to convey her insights to the public at large. For the Noorderzon Performing Arts Festival in Groningen, she and her team of 'DNA sleuths' developed the successful DNA bar, where visitors could isolate their DNA and take it home with them in a pendant.
Cisca Wijmenga was nominated by the Rector of the University of Groningen and the Chair of the Dutch Network of Women Professors.
As always, Celiac.com welcomes your comments (see below).

Get Email Alerts (More Info)
Scott Adams
In 1994 I was diagnosed with celiac disease, which led me to create Celiac.com in 1995. I created this site for a single purpose: To help as many people as possible with celiac disease get diagnosed so they can begin to live happy, healthy gluten-free lives. Celiac.com was the first site on the Internet dedicated solely to celiac disease. In 1998 I founded The Gluten-Free Mall, Your Special Diet Superstore!, and I am the co-author of the book Cereal Killers, and founder and publisher of Journal of Gluten Sensitivity.
Comments
In Celiac.com's Forum Now:
Gluten free 01, I totally agree that gluten free light is not good. I sometimes have to eat every hour. This seems to be related to low cortisol and low female hormones. Maybe also other deficiencies. I don?t think going gluten free is the only solution to this problem. I am sure with the he...
I don't have a lot of time this morning but I did locate organizations section on gluten free label regs in Canada. There may be more info on this in that section that may be helpful in knowing why they are making that change. http://www.inspection.gc.ca/food/labelling/food-labelling-for-ind...
Funny you should mention this, I got a offer for some free ones from that company and just turned it down. The only gluten free products from the company are a 2 lines of dedicated nut type bars. The majority of their bars actually contain either barley (gluten grain) like the biscuits etc. Or wh...
There has been a recent recall of veggies because of listeria risk. Here is the FDA list of recalled items in the US and Canada https://www.fda.gov/Safety/Recalls/ucm581389.htm
I asked for their two products yesterday,onion and garlic.Onion powder's package doesnt have starch or wheat on ingredient list but garlic powder has corn starch . I dont have any intolerance to corn by the way. They told me they add starch to two of their products so they are not gluten fre...