Love Child Organics brand Baby's First Buckwheat & Chia Organic Infant Cereal Recalled Due to Undeclared Gluten
Greenspace Brands is recalling Love Child Organics brand Baby's First Buckwheat + Chia Organic Infant Cereal from the marketplace because it may contain gluten which is not declared on the label. People with a sensitivity to gluten should not consume the recalled product: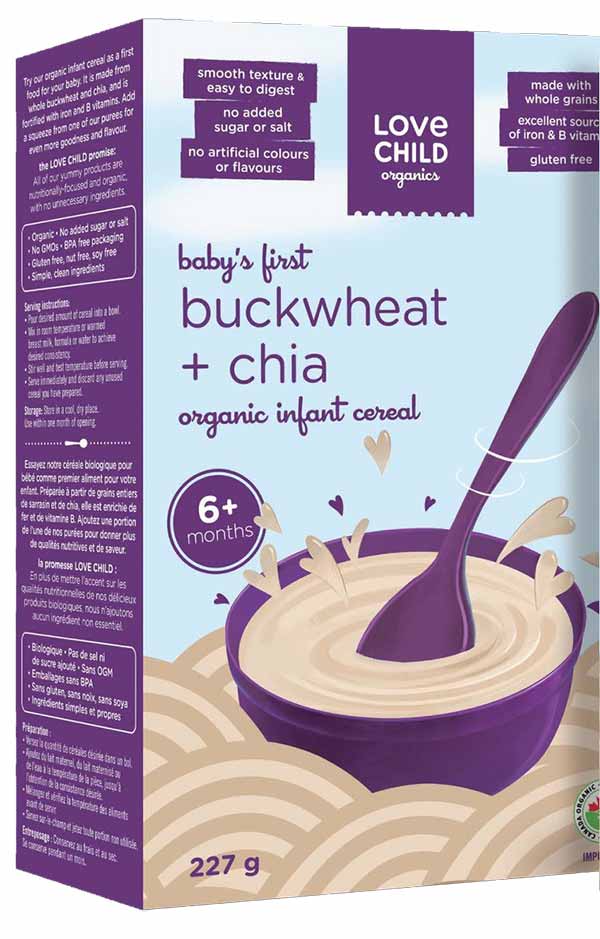 Brand Name:
Love Child Organics
Common Name:
Baby's First Buckwheat + Chia Organic Infant Cereal
Size:
227 g
Code(s) on Product:
2017NO16
2017DE21
2018JA18
2018AL09
2018SE26
UPC:
8 58860 00181 7
As always, Celiac.com welcomes your comments (see below).

Get Email Alerts (More Info)
Scott Adams
In 1994 I was diagnosed with celiac disease, which led me to create Celiac.com in 1995. I created this site for a single purpose: To help as many people as possible with celiac disease get diagnosed so they can begin to live happy, healthy gluten-free lives. Celiac.com was the first site on the Internet dedicated solely to celiac disease. In 1998 I founded The Gluten-Free Mall, Your Special Diet Superstore!, and I am the co-author of the book Cereal Killers, and founder and publisher of Journal of Gluten Sensitivity.
Comments
In Celiac.com's Forum Now:
An autoimmune disease can occur when the body's immune system mistakenly perceives a nonthreatening substance. In the case of people with celiac disease, gluten (a protein found in wheat, barley, rye, and oats) is seen as a foreign invader and is attacked by the immune system. This immune system ...
Might consider my approach of a dairy free keto diet with very limited meat intake. I live off of omelettes with veggies, veggie stir fries nut based breads, nut butters, seeds, avocados, coconut, coconut wraps, nut based milks and cheeses instead of dairy, and I tend to have Kal nutritional yeas...
Thank u for replying, My gp said the high normal is 10 and I am 41. Waiting to have my biopsy done. Have been so Ill since last December with lots of neurological problems have had brain mri and have a small lesion on my brain but not necciserily connected to ms but have to have a repeat scan. Af...
Well, while not being a dairy product for Psoriatic people we are very limited to meat products so better option for me would be vegan.
Oh, the description said it was crispy but didn't realize it would be hard, what about this one? https://www.walmart.com/ip/4C-Gluten-Free-Plain-Crumbs-12-oz/39096467?wmlspartner=wlpa&adid=22222222227026826600&wl0=&wl1=g&wl2=c&wl3=43010521232&wl4=aud-310687321802:pla-81548181392&wl5=9004416&...