Allergy vs. Intolerance
This category articles that deal with the differences between allergies and food intolerance.
Published 12/8/2015
Rating:



Photo: CC--dan4th nicholas
Is the rate of food sensitivity and allergy growing? Or are we just more concerned about it because children experience anaphylactic crisis, sometimes even dying from exposure to peanuts, strawberries, and all the other foods that most of us think of as harmless?
Published 05/8/2015
Rating: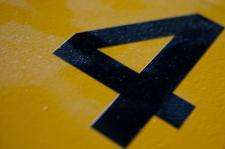 Photo: CC--Jukka Zitting
While it's true that all people with celiac disease are intolerant to gluten, not all people who are intolerant to gluten have celiac disease.
Published 04/30/2014
Rating:



CC--ITU/I.Wood
Dr. Catassi and colleagues reported, in the September of 2013 issue of Nutrients, that during the previous 21 months for every ten reports about celiac disease, there was one report of non-celiac gluten sensitivity (1). They plotted the publication ratio over the last 60+ years, showing that there has been a steady increase of reports on non-celiac gluten sensitivity in the medical literature...
Published 11/13/2012
Rating:



Photo: CC--Andy G
Going gluten-free seems to be the newest dietary trend that many people are following, even if it is not mandatory for one's health. This trend was brought on by an increased number of cases of celiac disease, and gluten sensitivity, also referred to as gluten intolerance. Both diagnoses come with the recommendation of avoiding gluten-containing foods (wheat, rye, barley), however both are different in the way the body is affected.
Published 12/6/2010
Rating:



This article originally appeared in the Autumn 2010 edition of Celiac.com's Journal of Gluten-Sensitivity.
The hazards to health created by celiac disease and gluten sensitivity are well understood. From nutritional deficiencies to osteoporosis, from depression to autoimmune disease, and from psoriasis to thyroid disease, there are few areas of the human body that gluten doesn't touch in a negative way.
Hypersensitive reactions to food are becoming increasingly problematic in society. Allergy experts report that the prevalence of food allergies appears to be rising and while there are no exact figures for this in Australia, some studies have shown marked increases overseas
Introduction Through his writings, we know that Hippocrates, the father of medicine, had...
The following is a March 11, 1998 post by Kemp Randolph krand@PIPELINE.COM. According to Dr.