Casein / Cows Milk Intolerance and Celiac Disease
Casein / Cows Milk Intolerance and Celiac Disease
This category contains summaries of research articles that deal with casein / cow's milk intolerance and it's association with celiac disease. Most of the articles are research summaries that include the original source of the summary.
Published 08/3/2017
Rating: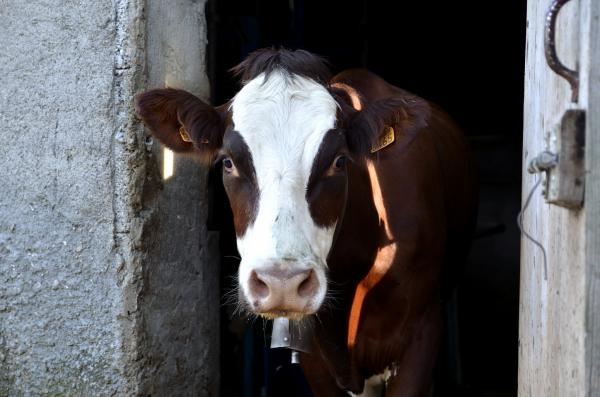 Can avoiding cow milk-based infant formulas help kids avoid celiac disease later on? Photo: CC--Rémy Abel
Some evidence indicates that feeding in the first months of life might have an impact on the risk of later celiac disease.
Numerous patients with celiac disease or type 1 diabetes show high levels of antibodies against cow milk proteins. For infants with genetic susceptibility for type 1 diabetes, avoiding of cow's milk-based formula can lower the levels of diabetes-associated autoantibodies.
Could the same be true for celiac disease?
Digestion. 2005 Mar 16;71(2):106-110 Celiac.com 03/30/2005 – According to Italian researcher
Proteins consist of long chains of units known as amino acids. Normal proteins are digested by enz
Proteins ingested by mother can appear in the breast milk. There is well known disease in breast
AU- Fallstrom SP; Kristiansson B; Ryd W JN- Acta Pathol Microbiol Scand [A]; 89 (6) p431-8 PY
TI- Disaccharidasen-Aktivitaten als Beurteilungskriterium der Dunndarmschleimhaut. AU- Stern
AU- Baudon JJ; Mougenot JF; Didry JR CS- Unite de Gastroenterologie Pediatrique, Hopital Trouss
AU- Khoshoo V; Bhan MK CS- Department of Pediatrics, All India Institute of Medical Sciences,
TI- Klinika nietolerancji biaLek mleka krowiego i glutenu u dzieci. AU- Kaczmarski M JN- Po
TI- Proba prowokacyjna u dzieci z nietolerancja biaLek mleka krowiego i glutenu: ocena reakcji
TI- The Contribution of Some Constitutional Factors (Genetic) to the Development of Cows Milk a
AU- Kaczmarski M; Lisiecka M; Kurpatkowska B; Jastrzebska J JN- Acta Med Pol; 30 (3-4) p129-39 PY-
The following is a summary of lactose intolerance which was written by Ellen Eagan eagan@panglo