Kidney Disease and Celiac Disease
Kidney Disease and Celiac Disease
This category contains summaries of research articles that deal with kidney disease and it's association with celiac disease. Most of the articles are research summaries that include the original source of the summary.
Published 05/21/2014

Unrated




Photo: CC--National Museum of Health and Medicine
A team of researchers recently studied the risk of renal disease in patients with both type 1 diabetes (T1D) and celiac disease.
Published 04/30/2012
Rating: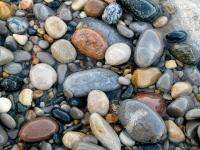 Photo:CC--rkramer62
Urinary stone disease is condition often caused by malabsorption. Because of its high prevalence and incidence, doctors regard it as a serious issue. However, there are few population-based studies on the risk of urinary stone disease in patients with celiac disease.
Published 09/19/2011
Rating:



Rates of end-stage renal disease are rising globally, and even though doctors often see elevated levels of celiac disease autoantibodies in renal disease, they do not yet fully understand the role of biopsy-verified celiac disease as a risk factor for end-stage renal disease.
Published 07/10/2007

Unrated




Celiac.com 07/10/2007 - This study demonstrates that people with celiac disease face an elevated
The following was taken from a lecture given by Dr. Joseph Murray in October, 1996. It was