Do You Have Celiac Disease and Have Questions Or Need Help?
Join Celiac.com's forum / message board and get your questions answered! Our forum has nearly 1 MILLION POSTS, and over 62,000 MEMBERS just waiting to help you with any questions about celiac disease and the gluten-free diet. We'll see you there!
Follow / Share
FOLLOW US:
---
SHARE:

Popular Articles
Intestinal Permeability and Celiac Disease
Intestinal Permeability and Celiac Disease
This category contains summaries of research articles that deal with intestinal permeability and it's association with celiac disease. Most of the articles are research summaries that include the original source of the summary.
Sucrose Breath Test Kit
A new, simple and easy-to-use home 13C-Sucrose Breath Test to assess for leaky gut is now available.
Published 04/27/2011
Rating: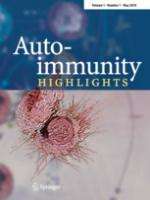 New research on microscopic enteritis and celiac disease.
Microscopic enteritis is the driving force behind atypical forms of celiac disease, previously known as 'potential' and 'latent' celiac disease. Even when there are no major mucosal changes, systemic, microscopic inflammation is a key player in pathophysiology of micro-nutrient deficiency.
Celiac.com 07/01/2006 - With the likelihood that increased intestinal permeability in celiacs
Dig Dis Sci. 2005 Apr;50(4):785-90. Celiac.com 05/09/2005 – To determine the effect a long