Fertility, Pregnancy, Miscarriage and Celiac Disease
Fertility, Pregnancy, Miscarriage and Celiac Disease
This category contains summaries of research articles that deal with fertility, pregnancy and miscarriage and their association with celiac disease. Most of the articles are research summaries that include the original source of the summary.
Published 04/27/2015
Rating:



Photo: CC--Christy Spencer
There's been some evidence to suggest that celiac disease might have impact women's reproductive health. However, the quest for more solid answers continues.
Published 03/4/2015
Rating: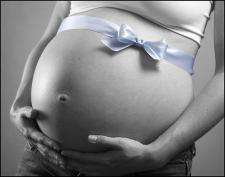 Photo: CC--Meagan
Women with infertility face higher rates of celiac disease, according to a recent data analysis. Until now, data connecting celiac disease and infertility has been contradictory. There are currently no recommendations regarding celiac disease screening in female patients with infertility.
Published 10/7/2011

Unrated




Photo: CC- sean dreilinger
A number of studies suggest that women with celiac disease have reproductive difficulties, but data have been inconclusive and contradictory. A research team recently set out to assess fertility in women with biopsy-verified celiac disease.
Published 09/30/2011
Rating: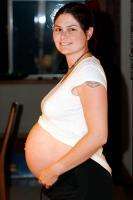 Photo: CC- sean dreilinger
A new study indicates that women who suffer unexplained infertility suffer higher rates of undiagnosed celiac disease than those who do not experience unexplained infertility.
Published 06/20/2011
Rating:



New research on fertility span in women with untreated celiac disease.
According to a recent study, women with untreated celiac disease have later menarche and earlier menopause, which shortens their fertility periods compared to healthy women without celiac disease. Also, they perceive hot flushes and irritability much more intensely than healthy control subjects.
Published 04/20/2011

Unrated




To follow up on research suggesting that men with celiac disease have impaired sperm quality, a team of researchers recently set out to examine fertility in men with biopsy-verified celiac disease.
Published 01/17/2011
Rating:



New study demonstrates that latent celiac disease can increase reproductive problems.
Women with latent celiac disease, those who test positive for celiac antibodies but show normal small bowel biopsies, may develop more reproductive problems, according to a report by Indian published in the World Journal of Gastroenterology.
Published 08/16/2010
Rating: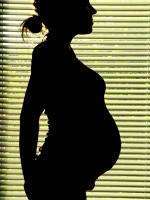 Photo: CC/Mahalie
There have been a number of studies connecting celiac disease with impairments in women's reproductive health including such disorders as, infertility, delayed puberty, amenorrhea and early menopause. Associations between celiac disease and oligomenorrhea, hypomenorrhea, metrorrhagia, and dysmenorrhea have also been observed.
Published 10/5/2009
Rating:



Pregnant women with celiac disease suffer early pregnancy loss more often than women without celiac disease. A team of Italian researchers recently set out to look at a possible role of genetic pro-thrombotic variants in early pregnancy loss in women with celiac disease.
Gastroenterology, Volume 129, Issue 2, Pages 454-463 (August 2005) Celiac.com 08/11/2005 - A larg
Gastroenterology, 2005; 128: 849-855 Celiac.com 04/29/2005 – In contrast to previous studi
Gut. 2004 Jan;53(1):149-51 Celiac.com 12/31/2003 – Italian researchers report in the journ
Lancet 2000;356:399-400. (Celiac.com 08/13/2000) According to a recent study by Dr. Antonio G
Published 07/26/1996
Rating:



This article originally appeared in the Autumn 2002 edition of Celiac.com's Scott-Free newsletter.