Gluten-Free Greek Recipes
Gluten-Free Greek Recipes
Gluten-Free Greek Recipes - Please submit your favorite gluten free Greek recipe here by registering as an author on our site. Your recipes will appear here and help thousands of other people with celiac disease.
Published 05/10/2017

Unrated




Cilantro makes a great garnish for Greek Lemon soup. Photo: CC--Homecooked by DeeDee
Leave it to the Greeks to combine the deliciousness of both chicken and lemon into a rich, amazing soup. Here is a version that is both gluten-free and sure to please. Greek lemon soup makes a rich, tangy addition to any delicious meal. Cilantro makes a great garnish for Greek Lemon soup.
Published 01/30/2017

Unrated




Pear almond cake.
Everybody loves a wholesome, scrumptious cake that bursts with flavor. If you are one of those people who like your cake light, fruity and nutty, this gluten free cake, is definitely for you!
Published 06/2/2016

Unrated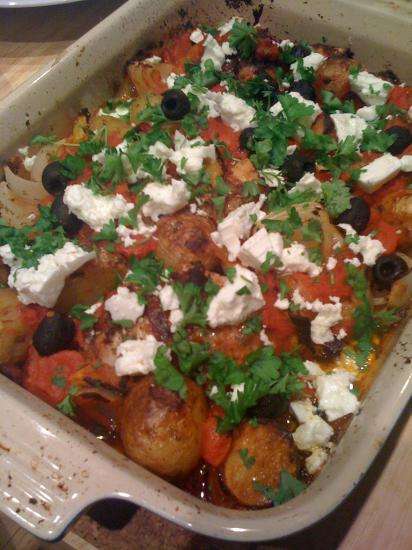 Greek-style chicken cools in a dish. Photo: CC--Russell James Smith
You want to introduce a dish that's sure to please, and likely to become a go-to dinner classic? This recipe for Greek-style chicken breasts marries fresh spinach, basil and ripe tomatoes with feta cheese for a truly tasty chicken dish.
Published 09/18/2014

Unrated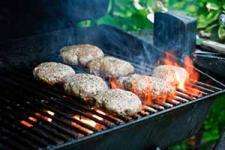 Photo: CC--Don LaVange
Right now, it is considered the "in" thing to be on a low carbohydrate diet. Dr. Atkins has become a household word. Try this great low carb recipe for your gluten-free and low carb diet.
Published 05/30/2013
Rating:



The finished Mediterranean-style lemon chicken (olives not included in this version). Photo: CC--jeffreyw
This recipe for Mediterranean-style lemon chicken uses garlic, herbs, and most importantly, lemons to deliver a delicious flavorful chicken dish.
This recipe comes to us from "Fiddle-Faddle" in the Gluten-Free Forum. Gluten-Free M
Ingredients: 1 medium onion, chopped 2 tablespoons olive oil or butter ½ cup shredded car