Journal of Gluten Sensitivity Spring 2015 Issue
Journal of Gluten Sensitivity Spring 2015 Issue
Journal of Gluten Sensitivity Spring Issue - Volume 14, Number 2
Originally published April 8, 2015.
Published 01/5/2016
Rating:



Photo: CC--Ian Parkes
Did you know that an important step for the celiac and gluten sensitive person occurred on September 30, 2014? Jennifer North, Vice-President of the National Foundation for Celiac Awareness (NFCA) delivered the following comments to the U.S. Food & Drug Administration (FDA), Food Advisory Committee on behalf of those living with gluten disorders...
Photo: CC--thebittenword.com
I discussed the possibility of a Low Glycemic Paleo Diet as an entertaining idea as a beneficial diet for celiac in the last issue, Winter 2015. In closing, I stated I would reveal more about this topic in the coming issue. So, let's dive in and open our eyes to some facts and even some revealing possibilities that may very well help improve our health and quality of life.
Published 12/22/2015
Rating:



Photo: CC--istolethetv
Eating Gluten-Free is not complicated and certainly not less nutritious than conventional menu choices. But there are challenges for the person with celiac disease.
Published 12/15/2015
Rating: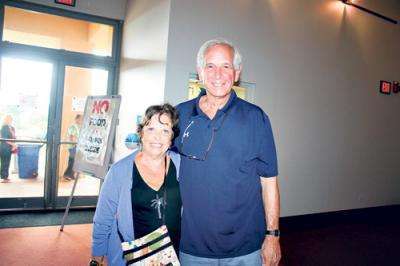 Photo: midweekkauai.com
Newly diagnosed with celiac disease, late in 1993 or early in 1994, I was reading a paper that turned my perception of this disease upside down. I learned that it takes more than susceptible genes and eating gluten to cause celiac disease.
Published 12/8/2015
Rating:



Photo: CC--dan4th nicholas
Is the rate of food sensitivity and allergy growing? Or are we just more concerned about it because children experience anaphylactic crisis, sometimes even dying from exposure to peanuts, strawberries, and all the other foods that most of us think of as harmless?
Published 07/17/2015
Rating:



Image: CC--swong95765
Why is a researcher whose field for twenty years has been autism now writing an article about celiac disease and its possible relationship to oxalate? This takes a little explaining.