Do You Have Celiac Disease and Have Questions Or Need Help?
Join Celiac.com's forum / message board and get your questions answered! Our forum has nearly 1 MILLION POSTS, and over 62,000 MEMBERS just waiting to help you with any questions about celiac disease and the gluten-free diet. We'll see you there!
Follow / Share
FOLLOW US:
---
SHARE:

Popular Articles
Journal of Gluten Sensitivity Summer 2013 Issue
Journal of Gluten Sensitivity Summer 2013 Issue
Journal of Gluten Sensitivity Summer Issue - Volume 12, Number 3

Originally published July 15, 2013.
Published 02/14/2017
Rating:



A paleo diet was the norm for the vast majority of human history. Image: CC--snowpea&bokchoi
In 1999, Loren Cordain, the renowned professor of Exercise Physiology at Colorado State University who has since popularized the Paleodiet, published an extensive exploration of why our cultivation and consumption of cereal grains has been disastrous for the human race, resulting in many autoimmune, nutrient deficiency, and other modern diseases. Previously, in 1987, the famous physiologist, Jared Diamond characterized humanity's shift to agriculture as "The Worst Mistake in the History of the Human Race".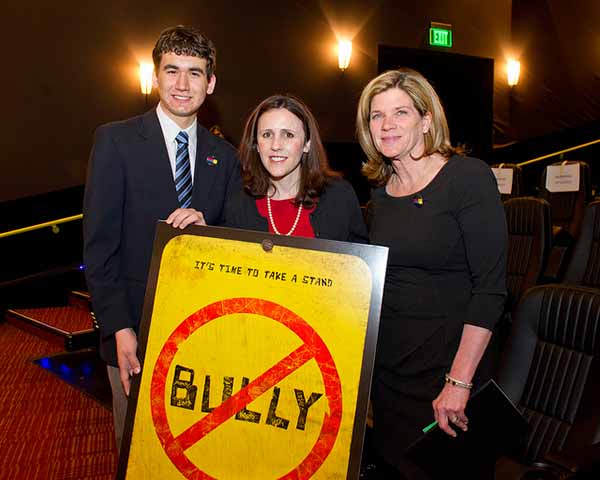 Bully Advance Screening Hosted by First Lady Katie O'Malley. by Jay Baker at Baltimore, Maryland. Image: CC--Maryland GovPics
"What if the kid you bullied at school, grew up, and turned out to be the only surgeon who could save your life?" --Lynette Mather
If you ask any high school senior what in their life has changed the most since kindergarten, statistics show that many would answer moving from one school to another. However, the more drastic of changes are seen such as illnesses diagnosed during these critical school ages. In 2009 I was diagnosed with celiac disease, and that diagnosis has impacted my life in both positive and negative ways for my past, present, and future time at Indiana Area High School and beyond.
Published 03/19/2014
Rating:



Photo: CC--Spirobolos
The incidence of celiac disease in the United States is rising. Children with the disease attend public and private schools and educators must ensure them equal educational access and a safe environment. If you are a parent of a child with celiac disease you know the struggles you have faced in trying to make sure your child doesn't miss out on educational experiences, school lunches, and a safe and bully-free classroom environment.