Celiac Disease and Gluten-Free Diet Support
---
---
---
---
Follow / Share
FOLLOW US:
SHARE:

Popular Articles
Gluten-Free Diet, Celiac Disease & Codex Alimentarius Wheat Starch
Gluten-Free Diet, Celiac Disease & Codex Alimentarius Wheat Starch
This category contains articles that cover the Codex Alimentarius gluten-free food regulations, including articles on the safety of Codex quality wheat starch. Many people in Europe do include this in their gluten-free diets, however, in the USA and Canada it is not considered safe.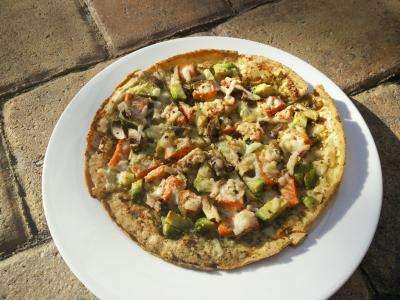 Photo: pixabay.com
Parents who want to give a gluten-free diet to their toddlers can face difficulties. It can be tricky when it comes to balancing the vitamins, minerals, and calories your child needs to thrive. Young kids who are used to other foods can become picky
Published 11/15/2010
Rating:



New CGH study on safety of hydrolyzed wheat flour for celiacs.
A team of researchers recently conducted a small study to assess whether people with celiac disease can eat baked goods made with wheat flour that is hydrolyzed via sourdough lactobacilli and fungal proteases during food processing.
Published 10/7/2008
Rating:



Following a "strict" gluten-free diet is no guarantee against mucosal damage associated with celiac disease. In two different studies of gluten-free diets, nearly half of the subjects showed villous atrophy. A new study suggests the standard be set at a maximum of 20 PPM; approximately equal to daily gluten consumption of 6 mg.
Published 09/8/2008
Rating:



Researchers in Finland showed that eating processed foods containing products derived from wheat starch, such as dextrose and maltodextrins, did not trigger symptoms for people with celiac disease.
Celiac.com 01/10/2007 – Celiac disease researchers in Italy and at the Center For Celiac Re
Alimentary Pharmacology & Therapeutics, Volume 19 Issue 12 Page 1277 - June 2004 Celiac.com 06/
Alimentary Pharmacology & Therapeutics Volume 17 Issue 4 Page 587 - February 2003 Aliment Pharmac
Celiac.com - 07/24/2001 Study: Holmes, Prior, Lane, et. al. Malignancy in Coeliac Disease - Eff
Scand J Gastroenterol 2000 Sep;35(9):947-9 Lohiniemi S, Maki M, Kaukinen K, Laippala P, Collin P.
Scand J Gastroenterol 1999 Sep;34(9):909-14 AW Morrow Gastroenterology and Liver Centre, Dept of
Q: Why would people with celiac disease want to eat Codex wheat starch? A: Most people who have
Scand J Gastroenterol 1999 Feb;34(2):163-9 PMID: 10192194, UI: 99206412 Authors: Kaukinen K, Col
This 11/29/98 update comes to us from Frederik Willem Janssen, The Netherlands: fwjanssen@WXS.N
This article comes to us from Frederik Willem Janssen, Zutphen, The Netherlands, e-mail: teizjanz