Tax Deductions for Gluten-Free Food
Tax Deductions for Gluten-Free Food
In this category you will find information about tax deductions for the extra cost of gluten-free food. Most of the deduction information is for those who live in the United States of America, and we cannot personally advise you about how to file your taxes.
Published 05/5/2016
Rating: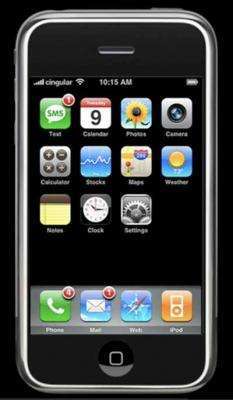 Can an app help celiac sufferers track gluten-free food expenses for tax filing? Photo:CC--Keng Susumpow
Frustrated by the process of tracking gluten-free expenses in hopes of using the Canadian government's tax credit, which entitles people with celiac disease to claim the incremental costs, accountant Justin Gravelle has released an app called Celitax...
Published 02/23/2016
Rating:



Can better tax rules help people with celiac disease follow gluten-free diets more easily? Photo: CC--401(K) 2012
An estimated 350,000 Canadians have been diagnosed with celiac disease. For these people following a strict gluten-free diet is essential, not only for gut healing and symptom relief, but to avoid celiac-related complications such as anemia, osteoporotic fractures and small bowel lymphoma.
Published 02/10/2016
Rating:



Photo: CC--401(k) 2012
Can you take a tax deduction for your celiac-related gluten-free purchases? Well, income tax season is upon us once again, and so it's time to brush up on our tax rules.
Published 03/21/2014
Rating:



Image: Wikimedia Commons.
According to the National Foundation for Celiac Awareness, the burden of celiac disease can cost an extra $1,000 to $2,500 per year. However, many people who eat gluten-free diets as treatment for celiac disease or other medical conditions are eligible for tax breaks.
Published 03/5/2012
Rating:



Photo: CC - 401K
When I first wrote about the tax treatments available to diagnosed Celiacs for the additional costs they incur by following a Gluten-Free diet fifteen years ago, the law was pretty well established and there were no significant changes in the works. The advent of Section 125 plans shortly thereafter, also known as Flexible Spending Arrangements (FSA) added a new twist to the quest for tax deductions. With all the hoopla that has taken place in the last year, both with health care reform and tax legislation, what has changed?
This article appeared in the Autumn 2004 edition of Celiac.coms Scott-Free Newsletter. It origi
Published 07/26/1996
Rating:



The information posted by Sandra Leonard that she received from the American Celiac Society was f
Published 07/26/1996
Rating:



This is a good summary of the proper tax treatment for the additional costs of complying with a gl
The following guidelines were received from the Oct. 1993 CSA/USA National Conference in Buffa