Let's Talk About It - Gluten-Free Oat Production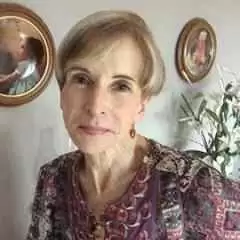 GOOD FOR THEM! The Gluten Free Watchdog is really working for the Celiac Community. Gluten-Free Oat Production is into the stage of "Purity Protocol vs Mechanical or Optical Sorting". They ask us if it is important to us, and of course it is. I love oats and have been severely restricted from eating them. My specialist said not to have the OAT CHALLENGE until I had been totally free from a celiac outbreak or dermatitis herpetiformis for at least one year, and I never reached that golden year. There is an article that includes an interview with Michael Marshall of Marshall Gluten Free Milling. His company will be making available gluten-free oats grown on third-party certified gluten-free farms. The article is available at:
https://www.glutenfreewatchdog.org/blog/Gluten-free-oat-production-purity-protocol-versus-mechanical-or-optical-sorting-Does-it-matter-to-you-/54/
---
Celiac.com Sponsor (A13):


---
---
Celiac.com Sponsor (A13-m):


---

Now, I do not know if you have to be a paid up subscriber to the Gluten Free Watchdog in order to avail yourself of this interview, but it is good to know that we are moving ahead with certified gluten free oat production.
The arsenic testing: Rice-based breads are currently at Dartmouth for testing. They have two more product categories left to test as of the middle of June. They were rice grain and rice-based snacks. Choosing five snack foods will be difficult they say as there have been so many product requests. Currently they are thinking of focussing on savory snacks (rice chips, rice crackers, rice cakes, etc.)
Tricia Thompson, MS, RD, Owner/ Founder of Gluten Free Watchdog, LLC agreed to meet with General Mills in July to discuss gluten-free Cheerios. The meeting is/ or was to take place at their new mill facility. It was not another "Cheerios Forum", and those involved with testing Cheerios at Medallion labs also were to be present. General Mills told Tricia Thompson that it was important to provide her with detailed information about their testing protocols as well as allowing her to view the test results. That was necessary so that years of testing data on oats produced under a purity protocol can be compared to testing data on oats "cleaned" at the backend of production using mechanical sorting.
The GLUTEN FREE WATCHDOG has issued a statement on its "Position On Oats as of June 11, 2015, and we have no idea how hard it must have been for the group to reach a consensus on the wording of their position! I have been on a TEAM working on a Positional Statement and it took us two full days to agree on the wording, so a big thank you to all of you!
"Gluten Free Watchdog supports the use of gluten-free oats by the celiac disease community that are produced under a purity protocol. At this time we do not support the use of regular oats that are cleaned at the back-end of production via mechanical and/or optical sorting to be "gluten-free". Before we can support the use of oats "cleaned" in this manner to be gluten-free we must be provided with thorough testing data. We can then compare this data to the thorough testing data provided to us for oats grown under a purity protocol."
I will share, with their permission again, the interview Tricia Thompson had with Michael Marshall, President and CEO of Marshall Gluten Free Milling (www.glutenfreemilling.com), a company that has been working for fifteen years in the natural and organic grain and food ingredient business, Other companies are bound to get on the band wagon, some of them selling cheaper products in order to attract the celiac public. We are a market remember and they all want a "bite" out of us. The bottom line is $$$ and cents. And, as goes the United States, so goes Canada, and according to Health Canada "every effort is being made to harmonize with other countries which have developed similar food labelling laws, i.e.: The European Union, Australia, New Zealand, and the United States. For example, Canada and the United States require food allergens to be declared either in the list of ingredients or in a "Contains" statement. Canada requires food allergens to be declared either in the list of ingredients or in a "Contains" statement to clearly indicate that the information in the statement is in addition to the information in the list of ingredients and that this information has to be exhaustive. (I.e. - all allergens present as ingredients are declared). What is important, says the positional statement and Andre Gagnon, Media Relations Officer Serving Health Canada and the Public Health Agency of Canada, is that all imported foods sold in Canada must meet the same safety requirements including health based labelling requirements as domestic foods sold in Canada. (Andre Gagnon also speaks very highly about The Gluten Free Watchdog which, though American based, serves the celiac community world wide.
You see, most of us are unaware of how production machines work, how they clean them, and how they just add gluten free sorting at the end of a production of regular foods.
AN ASIDE: Picture if you can, a flour mill, with the air floating with flour dust, so much so, that the people working there wear hair nets and masks. Then picture the machines milling flours for hours and hours. And finally being cleaned and allowing them to flow through with gluten free flours. I have watched a machine making "regular" pasta every day except Thursday, when they make gluten free pasta - pasta for ravioli, lasagne, linguini, etc. They are then hung and dried on long wooden poles. Tell me the machines are cleaned and sanitized and the wooden poles are cleaned and sanitized ready for Thursday's production. We are bound to get a certain amount of infiltration. When a Chinese Food Restaurant tells you they have a gluten free menu, do they have a set aside gluten free large deep fryer and large wok specifically set aside ONLY for their gluten free clientele. I experienced ordering from a gluten free menu in a large Chinese Food Restaurant and came away seriously glutened. Because the Chef was busy, and obviously no-one had told him he could not liberally pour Soya Sauce containing MSG and flour over the entire meal!
Watch for the Fall Issue of the Celiac Journal of Gluten Sensitivity for more about food labelling, more "strange, mysterious names that can be our downfall".