The Autoimmune Fix by Dr. Tom O'Bryan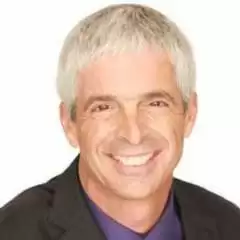 How to Stop the Hidden Autoimmune Damage That Keeps You Sick, Fat, and Tired Before It Turns Into Disease.

On September 20th, with the launch of Dr. Tom O'Bryan's first book, an entirely new conversation will begin around Autoimmune Disease. THE AUTOIMMUNE FIX: How to Stop the Hidden Autoimmune Damage That Keeps You Sick, Fat, and Tired Before It Turns Into Disease (Rodale Books; ISBN: 978-1-62336-700-8; September 2016; $26.99; 352 pages) highlights the new world of predictive autoimmunity and shines a light on the present medical approach: to wait until millions are suffering from full-blown autoimmune disorders and put them on a lifetime of immune suppressants.
In THE AUTOIMMUNE FIX, esteemed expert Dr. Tom O'Bryan provides a powerful and cogent examination of the mechanisms underlying this modern-day epidemic, with over 80 million people affected by autoimmunity in the US alone, including top celebrities like Selena Gomez who suffers from Lupus and Michael J. Fox, the well known face of Parkinson's Disease.
A broad spectrum of life altering disorders, Autoimmune Disease includes diseases such as Hashimotos Disease, Rheumatoid Arthritis, Ulcerative Colitis, Irritated Bowel Disease, Crohn's Disease, Multiple Sclerosis, Lupus, and conditions such as chronic fatigue, muscle and joint pain, and memory and cognitive dysfunction. The list is alarmingly long, and all tolled, adds up to the 3rd leading cause of death in the nation.
Already on it's way to many bestseller lists, and hitting Amazon #1 New Release in four categories, THE AUTOIMMUNE FIX takes a cold hard look at the failure of the medical community to adequately identify, diagnose and treat the numerous degenerative diseases whose roots lie squarely in autoimmunity. It is Dr. O'Bryan's belief (backed up with more scientific data than most could absorb without a medical team at our side) that, with the right tools, we could identify diseases years before their symptoms are obvious.
Dr. Tom O'Bryan is seen as a hero to many and contributed much to the field of non-celiac gluten sensitivity and celiac disease. THE AUTOIMMUNE FIX is cutting edge, creating a comprehensive, evidence-based overview that is a veritable reference manual for health practitioners and a roadmap for patients.