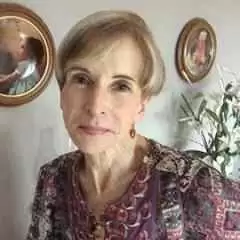 BABA\S STUFFING RECIPE~ Every family member uses this recipe
---
Celiac.com Sponsor (A13):


---
---
Celiac.com Sponsor (A13-m):


---
2 pounds of gluten free sausage meat (The
kind you find in the meat department and ae
rolled into "chubs"
2 Medium onions, shopped fine
1 Cup finely chopped gluten free bread crumbs
Brown sausage meat in a covered frying pan, 
 chop up the meat into small pieces and brown
Cook until celery and onions are clear
Cook up 2 Cups of rice (If you do not like rice,
reduce to one Cup, but it is so good the family
eat it cold from the fridge
Add the gluten-free bread crumbs and rice to the sausage 
meat mixture.
Season with pinch of salt, and 1/4 tsp. poultry seasoning.
After washing the bird out thoroughly insert half of the 
mixture into the body cavity, leave other half of stuffing
in a heat proof casserole dish. When bird is browned 
and ready to be served ADD that second portion of
stuffing to the first portion, You will find this makes a
moister stuffing. Can refrigerate up to 5 days at least