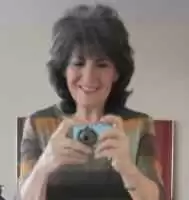 I mentioned in a previous blog, "Outsides, Insides" that Specific Carbohydrate Diet breakfasts out are a cinch. Breakfasts at home are even better. They almost make the day begin (Like breathing out and breathing in). Starting here, starting now-- breakfast is going to be "Wow." By now you may think you have heard enough about "the most important meal of the day." You know that breakfast gives you energy, prevents low blood sugar, puts enough into your stomach to hopefully nudge something out. Breakfast is a great opportunity for a little well deserved self indulgence. Have it on a tray, on the balcony or patio or accompanied by the morning papers, listening to the chatty talk radio host, enhanced by a single flower in a bud vase, but have it! Here are ten great Specific Carbohydrate Diet breakfasts. They don't all require a recipe. Some have nuts, some, eggs and some dairy. Try to work with what you tolerate. These menu suggestions work for me as a celiac. Don't forget diary is optional and not mandatory on the Specific Carbohydrate Diet diet. I probably have ten more where these came from!
Egg crepe topped with sliced strawberries, honey and garnished with a dollop of yogurt.
Breakfast cheesecake, Crumbled Specific Carbohydrate Diet nut muffin, mixed with dry curd cottage cheese moistened with yogurt, sweetened with honey.

Grilled cheese on Specific Carbohydrate Diet toasted nut flour bread

Midas Gold Pancake, with orange juice and honey syrup.

Specific Carbohydrate Diet quiche. (Egg, yogurt, grated cheese and onion. Optional crust of pressed almond flour and melted butter baked first.)

Specific Carbohydrate Diet granola made with dried fruit and nut pieces and homemade nut milk poured over it.

Homemade sausage with an Specific Carbohydrate Diet omelet (include diced vegetables of your choice, pieces of cheese and even cooked bacon pieces.
Poached egg on steamed asparagus or spinach or even mashed butternut squash.
Naturally smoked salmon with dripped yogurt cream cheese, and herbs. Specific Carbohydrate Diet crackers.
Specific Carbohydrate Diet Biscotti with homemade jam. Try coffee that sings. Make your coffee with added vanilla and cinnamon Add legal sweetener, honey or saccharin if you like. Breakfast may become your favorite meal.