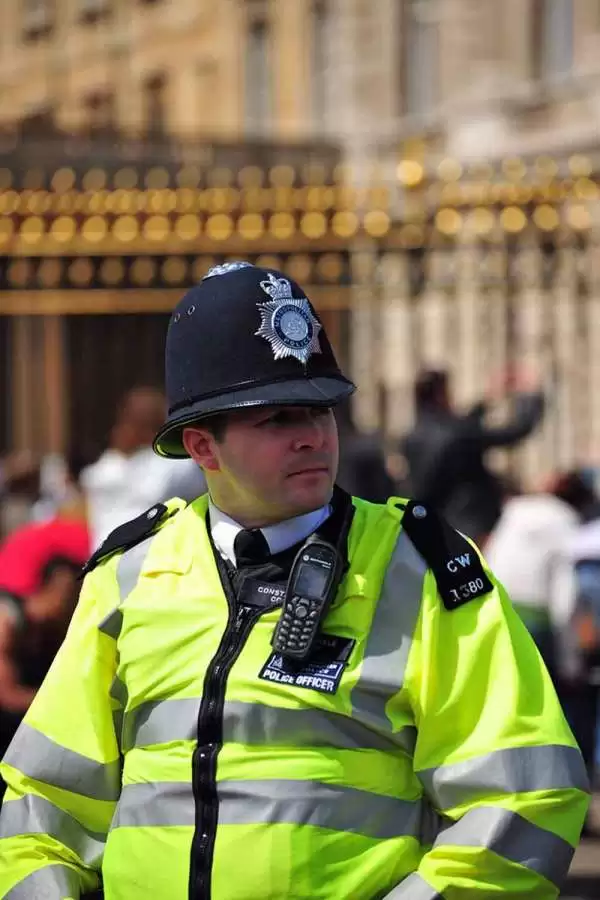 Caption: Image: CC BY-ND 2.0--llee_wu
Celiac.com 11/13/2019 - After not eating much all day, and receiving free alcohol at the bar he was playing, Finley Quaye, a Brit award-winning singer with celiac disease, started a row, punched a bartender and threatened to stab people.
Scotland-born Quaye, 45, of Earls Court in London, is best known for his album Maverick A Strike in the late 1990s. The singer, who has celiac disease, had not eaten much the day of the attack, and was given free alcohol by the club he was playing. He had been performing at Troubadour on the Old Brompton Road, and enjoying free booze throughout the evening, as a perk for singing at the club. 
But after returning without the bag, Jenei found Quaye visibly angry. Quaye began making threats to security staff, before punching Jenai in the face.
The court heard Quaye then kicked a car belonging to security staff, before shouting "I will stab you lot in the kidney" and "I will stab you in the windpipe."
After pleading guilty to assault for punching and threatening to stab Jenai during the unprovoked attack, Quaye has now been ordered by a judge to perform 200 hours of unpaid work. 
When questioned by police the next day Quaye said he had drunk a lot of alcohol on an empty stomach and had no memory of punching Jenei. Quaye had been given free drinks as a bonus for performing at the bar. 
At Quaye's sentencing on Monday, Defense attorney Shahnaz Sargent cited the free alcohol in Quaye's defense. She added that he had not drunk much water and, had not eaten anything all day "because he suffers from celiac disease."
The court also heard about Quaye's previous convictions for offenses including battery and public disorder going back to 2012. Through his lawyer, Ms Sargent, Quaye said that he has "made a determined effort to address his problems with alcohol and drugs." Ms Sargent added that Quaye had been attending addiction services, adding: "He's very sorry for the way he behaved towards Mr Jenei."
Ultimately, Quaye received a sentence of 200 hours of unpaid work and a rehabilitation order from Judge Michael, who said: "What makes this offense serious is the level of culpability involved...before the punch you made considerable threats that would have caused significant fear, then you punched this man in the face."
Did lack of eating, due to celiac disease, play a role in an outburst by Brit Award-winning singer, Finley Quaye, which led to attack on a bartender? Possibly. Of course, not eating due to celiac disease is no excuse for Mr. Quaye's behavior, for which he rightly faced legal consequences. However, anyone who's ever found themselves hungry, but with no good gluten-free options, might understand how easily anger and rage can manifest, and how quickly things can spin out of control, especially if alcohol is involved.
As many celiacs know, it never hurts to have a bunch of gluten-free snacks on hand, especially if you're going to be someplace with restricted gluten-free food options. Luckily for Mr. Quaye, no one was seriously hurt. Hopefully, the results of Mr. Quaye's legal case will lead him to better manage both his drinking, and his celiac disease. Have you or anyone you know ever been stranded without gluten-free food and had a meltdown? Feel free to share your stories in our comments section below.
Read more at BBC.CO.UK