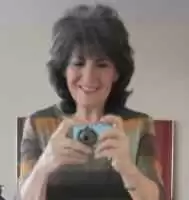 I steal! I live a stolen life but try not to lie or cheat. This imitation of Oliver Twist includes adapting ideas from Iron Chefs, Hellish Kitchens and my favorite Canadian Chef, Laura Calder. You can Google Laura and also find her on The Canadian Food Network Website and there you can watch her "French Food at Home" videos and read her recipes. Imitation is the sincerest form of flattery and being a true Recipe Robin Hood, I share and don't get paid for the adapted knockoffs, I also credit the sources.

If Martha Stewart, no stranger to judgment herself, were to judge, she might say, "It's A Good Thing." Why would a kindly almost eighty year old granny be a swiping viper? It is out of love for the Specific Carbohydrate Diet and the need for you to know it does not deserve to be called "too restrictive" just because it has restrictions. A lot of people who are considering the diet insist they will not be able to manage it without some convenient ready made foods.

Others are high speed individuals who have lived their lives on fast food (which may have been what brought them to the point where they needed a special gastrointestinal diet). And then there is my beautiful wealthy cousin who welcomed us to her architect designed home, offered us refreshment and asked if someone could please come to the kitchen and show her how to make instant coffee. People like this actually exist and must have been the original reason behind the Diners' Club. Convenience foods do exist for Specific Carbohydrate Diet but I for one cannot attest to all the ingredients as being compliant.

What often happens is once on the diet and either getting the knack of cooking or help in cooking ahead in large batches and freezing, Specific Carbohydrate Dieters come to the point of preferring "homemade." That's where the celiac copycat capers come in. It is fairly simple to take a conventional recipe and tailor it to the Specific Carbohydrate Diet with very few substitutions. Sugar becomes honey Flour becomes ground nuts ...and so forth. Sometime in the next few months, Specific Carbohydrate Dieters in the Greater Toronto area will enjoy a Potluck Luncheon. I have been to five of these over time, and the home cooked food is amazing. Some of the recipes come directly from "Breaking the Vicious Cycle," some from Specific Carbohydrate Diet cookbooks.

Naturally, my contribution will be plucked from the cache of borrowed bounty. If you are in the GTA or Southern Ontario area, on the Specific Carbohydrate Diet and would like to attend and bring an Specific Carbohydrate Diet compliant homemade recipe, you can email me for more info at: carolfrilegh@yahoo.com No spam please!

Many many Specific Carbohydrate Diet recipes exist in Specific Carbohydrate Diet cookbooks and are also found FREE on the Internet. Since website links are subject to change you can Google "SCD recipes" or you can Google the specific type you would like: Example: key in the words "SCD cookies" and troves of links will appear. All our recipes are gluten, starch and sugar free. If those don't have appeal, steal,...but please give credit where credit is due. I always do!