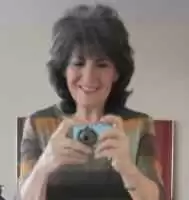 Every diet has its day, its foods and even its decade!

My pre-Celiac days with The Ladies Who Lunch, passed pleasantly for decades before celiac disease found me. In the forties we liked Danish pastry and crullers, in the fifties, ordered toasted English muffins or bagels. Next we graduated to continental croissants and Caesar salad following was the launch into an era of Muffin Madness...up to twenty variations or more, and they reached gigantic proportions. Muffins became so popular bakers started offering muffin tops. Then it was Krispy Kreme, now forgotten and maybe even gone.

Time passed and along came designer pizza, let's not forget risotto, and Sushi, currently and rapidly being eclipsed by raw food and vegetarianism.

In the absence of grain, I am finding vegetables a great bonus. They help with constipation by providing fiber. They are rich in vitamins and minerals. They artfully mimic things you may not be able to have.

Beets are my Ex Lax ! I boil and cool them and then remove the skin, slice or dice, add parsley, capers, garlic, rosemary, thyme, raw onion, salt and pepper and olive oil. (wear kitchen gloves or put plastic bags on your hands to keep from turning glowing magenta.)

I mentioned in an earlier blog making "fries" and there was concern expressed about saturated fat.) I don't deep fry often, but do frequently toss vegetables in olive oil and bake them in a hot oven until very crisp. I do this with beets, mushrooms, squash, zucchini, turnip (on the Specific Carbohydrate Diet turnip is a very advanced food) and even onions. (you can also dip these in egg and then almond flour first.)

Cauliflower is my rice although I eat real rice from time to time. Hand grate cauliflower or use the grating disc in a food processor. Simmer it in boiling water for three minutes then drain and rinse it with cold water. Now you can stir fry it, or make a sauce or even add beaten egg, grated onion and almond flour, salt and pepper, a pinch of baking soda and bake it in a little heated oil in a hot oven for nearly an hour until it is a crispy pudding.

One of the delights associated with getting a "vegecation" is the new trend to Eat Local and patronize farmers' markets. It gets you up early, out into the fresh air and you are an audience to a glorious rainbow of treasures from the earth. And you can usually bring your dog

There are days when I go meatless and marvel and how satisfying my meals are using a lot of veggie variety. I add substance with properly soaked (overnight) and pre cooked legumes.

Another nice thing about vegetables is they are included in both the gluten-free casein-free and Specific Carbohydrate Diet diets. I also notice that the carbs in vegetables don't seem to cause me weight gain like the ones I used to have from grains. Scientifically that may not be logical but the fact that I've kept off eighty six pounds for ten years must mean something.

It's all part of a higher "vegetation!"